Our Story
Imagine as a healthcare professional or entity, you are beginning the process of investing in and developing an ambulatory surgery center. You do not have the time or resources to do this yourself, therefore you will likely need to engage an experienced business partner. Your move to invest in a physician-owned ASC is made because you want greater control over this work environment. One option is working with large ASC development companies who work from standardized models to build and manage cookie-cutter facilities. But that wouldn't give you the customization and personal support you want. Where do you turn?
This is exactly how we started in 1999. Our founders saw a better way to provide personalized solutions to surgery center investors. Today, Pinnacle III continues to provide the same customized service with over 40 surgery centers developed, each customized to fit our clients' needs. We provide answers for ASCs.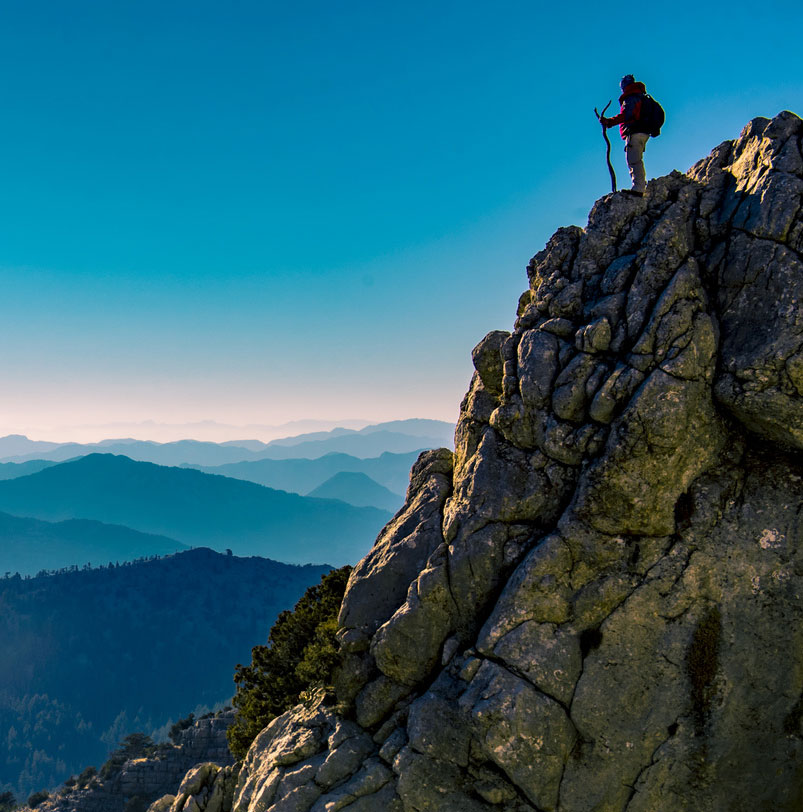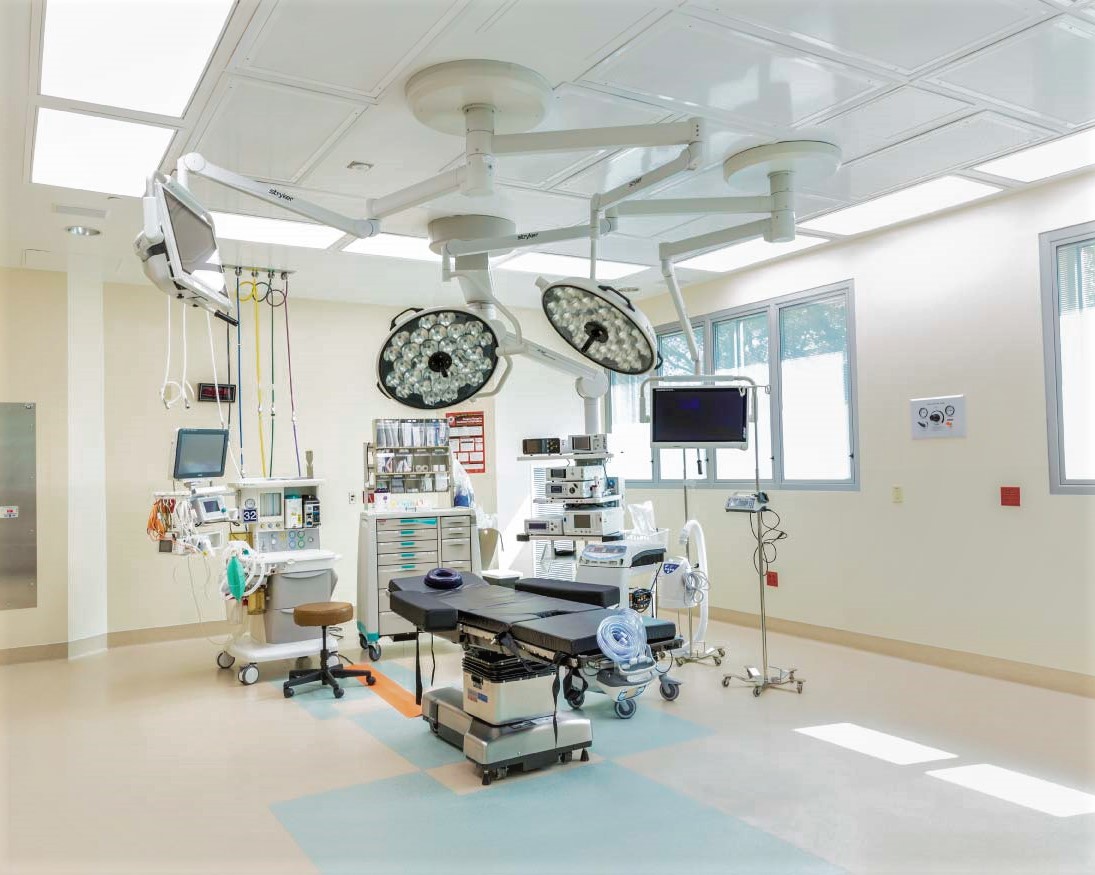 Our Culture
Pinnacle III's environment attracts, motivates, and recognizes high performance teams. Honesty, reliability, and trustworthiness are the foundational elements of every action we take. By treating customers with dignity and respect, Pinnacle III produces outcomes that generate customer loyalty. We encourage creativity, continuous improvement, and learning.
Pinnacle III's small business spirit and sense of community are evident even in the midst of growth and expansion.
Mission
To meet our ambulatory surgery partners' needs with consistent, client-focused service supported by skilled, committed professionals resulting in enduring relationships.
Vision
Pinnacle III will create a geographically diverse client base helping our ambulatory surgery partners achieve their vision by exploring innovative solutions in concert with our core values.
Meet Our Team
Their collective ASC experience cannot be beat.  These are the leaders that make Pinnacle III your preferred ASC partner.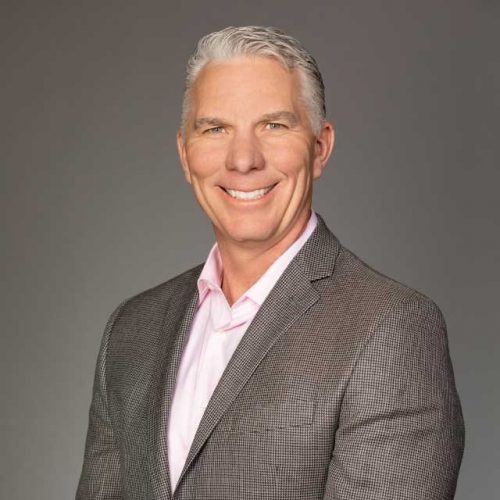 Robert Carrera, President & CEO, has over 25 years of experience in health care. Robert has spent the last 20 years developing and managing ASCs, physical & occupational rehabilitation centers, diagnostic imaging facilities, and occupational medicine clinics in a multi-state region. Robert provides expertise in operational and financial controls and management to Pinnacle III's clients, as well as business development for our managed centers and physician partners.
Robert's innovative operational approach has created solid physician loyalty to the ancillary entities he oversees. Organizations who have adopted Robert's recommended action plans experience increased volume and enhanced bottom line performance while maintaining a high level of customer satisfaction and quality of care.
Robert has been active legislatively at the state and national level regarding issues affecting ASCs. He was one of founding members of the Colorado Ambulatory Surgery Center Association (CASCA) and formerly served as its vice president. Rob received his Bachelor's of Science in Physical Therapy from Wayne State University in Detroit, Michigan.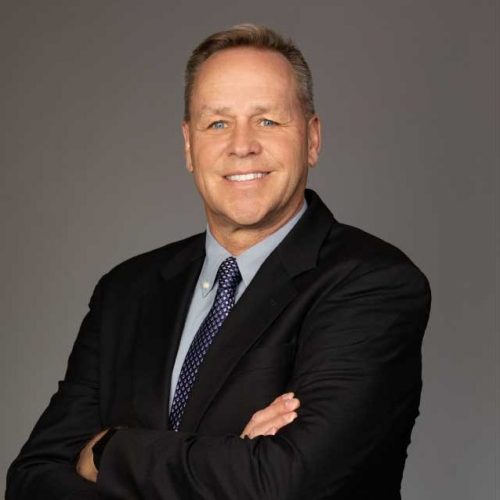 Richard DeHart, co-founder of Pinnacle III, is a leading health care executive with more than 25 years of experience in the outpatient health care industry. Rick provides Pinnacle III's clients with expertise in strategic planning, development and management of ASCs, diagnostic imaging, and physical rehabilitation services.
Prior to Pinnacle III's creation, Rick oversaw the management of 14 surgery centers in 5 states for one of the nation's largest publicly traded surgery center development and management corporations. He also provided operational services for several outpatient rehabilitation facilities. He is a graduate of California State University at Chico.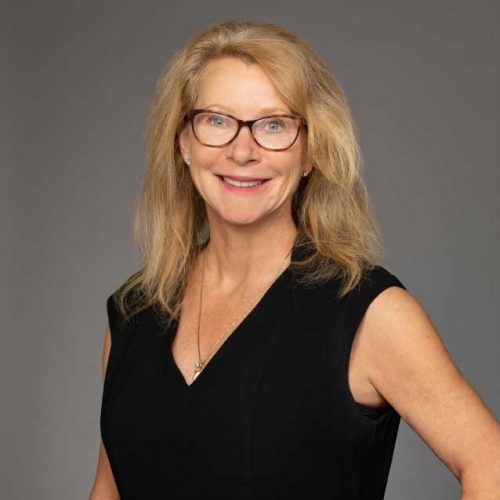 Lisa Austin, VP of Facility Development, has extensive operational development, management, and consulting experience. She provides clients with expertise in facility administration, budget development, regulatory compliance, staff recruitment, equipment procurement, policy and procedure development/implementation, and organizational interfacing. Lisa works in concert with investors, corporations, hospitals, architects, builders, equipment manufacturers and distributors throughout all phases of surgery center development and management.
Lisa has held a RN license for over 35 years, with the majority of those years spent providing ambulatory surgical care. Lisa has achieved her CASC designation – the credential that connotes expertise in ASC administration. She has served on the executive board of the Colorado Ambulatory Surgery Center Association (CASCA) and has chaired multiple CASCA committees (Emergency Preparedness, Public Policy Symposium, and Government Relations). She also serves on various committees for the Ambulatory Surgery Center Association (ASCA). She has been with Pinnacle III since 2004.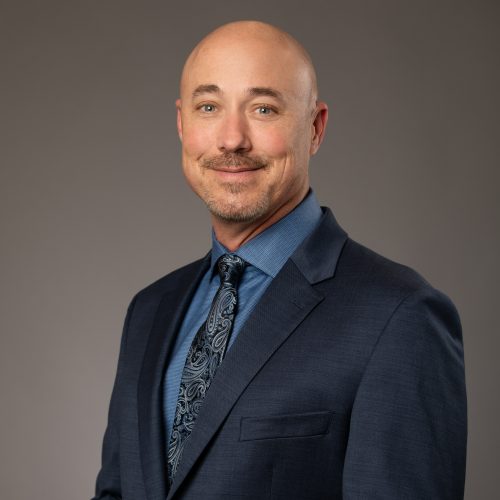 Dan Connolly, VP of Payer Relations & Contracting, performs all aspects of managed care contracting including contract negotiations, re-negotiations, and analysis; market analysis; contract implementation and reimbursement compliance monitoring for ASCs in multiple markets.
Dan has worked in the health care industry for over 25 years both on the ancillary provider and payer sides providing him with a unique perspective that is unmatched by many industry colleagues. Dan has been with Pinnacle III since 2008. Prior to joining Pinnacle III, Dan held roles as a workers' compensation claim adjuster, claims supervisor, cost containment specialist, network development specialist, and founder/director of a large provider-based, fully-integrated occupational health network.
Dan is certified in risk management by the Insurance Institute of America, holds a Bachelor's of Science in Business from the University of Colorado, and a Master's degree in Healthcare Systems from the University of Denver. Dan has served as chair of the Colorado Ambulatory Surgery Center Association's (CASCA) Legislative and Government Affairs Committee. He was awarded CASCA's Clutch Player Award in 2010 and 2016 for his assistance negotiating with legislators, special interest groups, and regulatory agencies on behalf of the surgery center industry.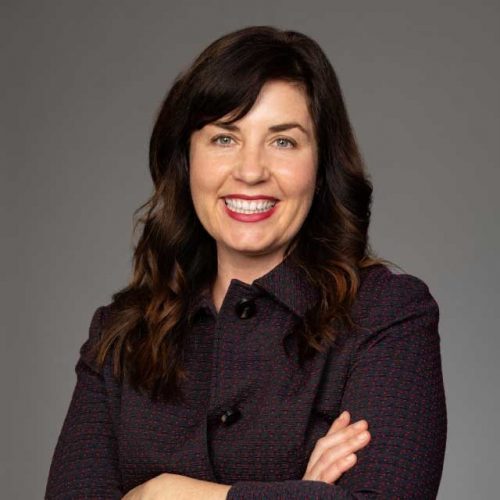 Sarah Gregory, Controller, has over 14 years of accounting and finance experience with over 4 years' experience as a controller. She has worked with small and large companies in the healthcare financial sector to gain a deep understanding of the issues providers face. In her previous role as Assistant Controller at a large orthopedic practice with over 30 patient centers across the United States, Sarah's focus was on implementation and training of new processes and standardization of multiple cross functions systems.
Sarah is Pinnacle III's executive leader in full cycle accounting management, budgeting/forecasting, and financial analysis. She is also an expert in operations, focusing on optimizing processes for efficiency and standardization and incorporating into meaningful financial analysis and reporting. She brings Pinnacle III and our clients a wealth of experience in the implementation of new processes and new systems (including large systems like Oracle and SAP).
Sarah earned her Accounting Degree from Central Washington University in Washington. She is a CPA candidate and actively pursuing licensure. Sarah has been with Pinnacle III since 2018.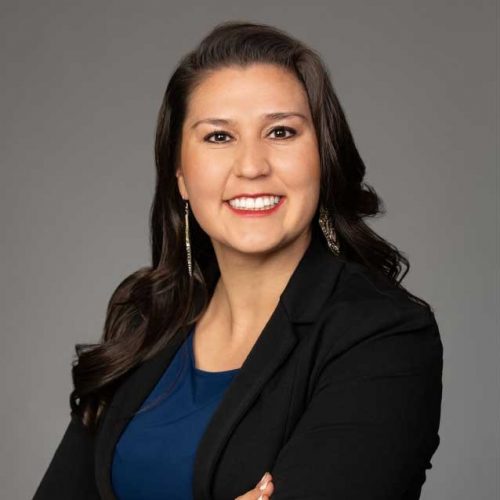 Trista Sandoval, Vice President of Business Development & Physician Relations, holds experience extending from years of partnering with physicians, hospital executives, and other healthcare stakeholders to manage and execute on business growth initiatives. Trista creates and executes on business development and marketing strategies for Pinnacle III and it's partnered facilities. Her goal is to continually assess the market and remain abreast of changes, present opportunities to enhance business development operations and core marketing strategies, and develop lasting relationships with healthcare network partners.
Trista holds a Bachelor's of Arts in Integrated Physiology and Psychology from the University of Colorado at Boulder and a Master's of Business Administration from Regis University. She is an active member of Colorado Ambulatory Surgery Center Association (CASCA) and Ambulatory Surgery Center Association (ASCA), as well as an active member in various foundations in the higher educational community. She has been with Pinnacle III since 2015.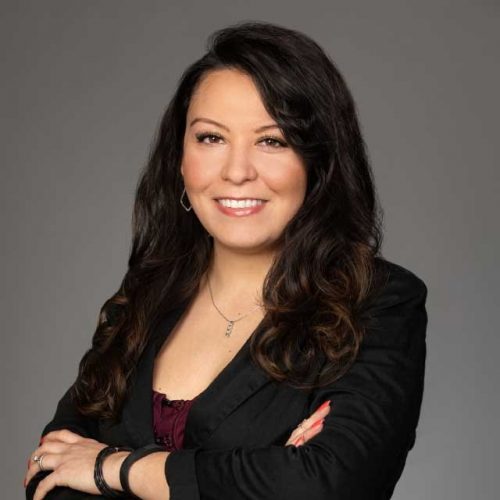 Bethany Bueno leads the operations of Specialty Billing Solutions, the revenue cycle management arm of Pinnacle III. She oversees a staff of over 20 employees in three departments including billers, collectors and certified coders. She serves as an integral member of Pinnacle III's executive management team.
Bethany has over 14 years of experience in health care business operations. She began her career at Pinnacle III as a Receipts Analyst and was promoted to Cash Manger in 2012. In 2015, she was promoted to Director of Billing Operations and has strived to increase efficiency and accuracy of billing through process improvement and auditing. Bethany is an experienced ASC biller for multi and single specialty ASCs in a constantly changing reimbursement environment.
Bethany earned her degree in Sociology from the University of Colorado. In 2016, she became a Certified Professional Coder (CPC) through AAPC. Bethany has been with Pinnacle III since 2009.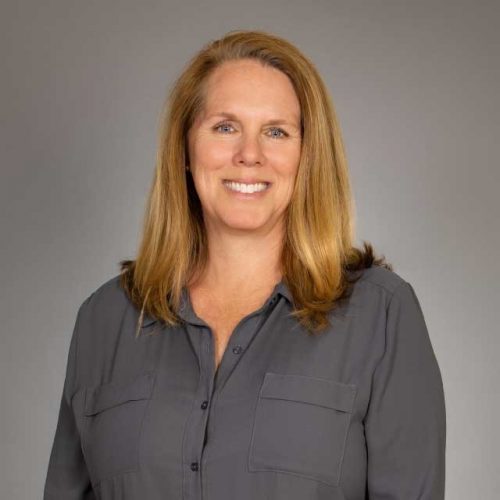 Jovanna Grissom, Regional Vice President of Operations, has over 22 years of nursing experience and several years of additional healthcare management and operations experience, with a focus in development of new centers and clinics. She has developed and implemented numerous ASC service lines including bariatrics, total joint replacement, and spine surgery.
Jovanna oversees all aspects of facility operations. She is responsible for the oversight of clinical and business operations, and regulatory compliance with state and federal standards for ASCs in multiple markets nationwide.
Jovanna earned her Nursing Degree from St. Catherine University in Minnesota. She holds the Certified Ambulatory Surgery Center (CASC) credential for ASC Administrators as well as a Certified Infection Control (CIC) credential from the Certification Board of Infection Control and Epidemiology, Inc. Jovanna's nursing experience includes OR, Pre-Op/PACU, and infection prevention. She has developed and managed surgical facilities in multiple states. She is also the founder and former president of the Nevada Ambulatory Surgery Center Association (NASCA), and former Chairperson of the Ambulatory Surgery Foundation (ASF). Jovanna joined Pinnacle III in 2016.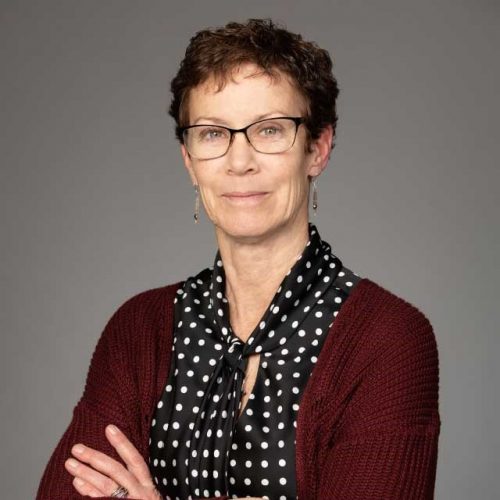 Kelli McMahan, VP of Operations, has experience in various roles in healthcare including surgical technician, Assistant Head Nurse, Clinical Director and Surgery Center Administrator. A RN for over 30 years, Kelli is an expert in surgery center accreditation. Her knowledge in all aspects of ASC operational development and management, including equipment procurement, budgeting, supply costing, managed care contracting, and physician relations has resulted in successful completion of numerous AAAHC and Medicare surveys across the country. Kelli joined Pinnacle III in 2006. She currently functions as Vice President of Operations assisting Pinnacle III's Directors with management oversight of facilities.
Prior to joining Pinnacle III, Kelli assisted with the operational development and management of a large physician-owned ambulatory surgery center in Fort Wayne, Indiana. At the completion of her 12 year tenure with this facility, the ASC was performing 7,000 procedures per year in its four operating rooms, one procedure room, and five overnight suites and implemented total joint and spine programs. During her time in Fort Wayne, Kelli also assisted the Lutheran Hospital of Fort Wayne in implementing a new self-contained orthopaedic hospital for inpatient orthopaedic procedures.
Kelli served on the board of the Indiana Federation of Ambulatory Surgery Centers for three years. She also served a three-year term on MedAssets' Surgery Center Advisory Board and worked closely with the Wisconsin Ambulatory Surgery Center Association. Kelli holds the CASC (Certified Administrator Surgery Center) designation.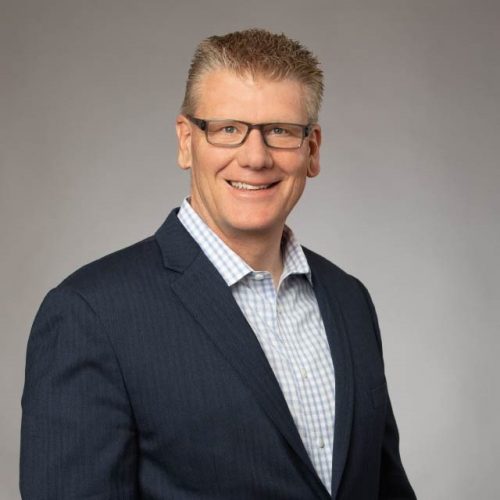 David Lewis, Regional Vice President of Operations, joined Pinnacle III in 2019 to oversee ASC business and clinical operations in the New York and Northeast regions, and to assist with the development and oversight of additional ambulatory surgical centers in the New York and Northeast regions. David has over 24 years' experience managing and directing ambulatory health care services. His experience includes the operations and management of: orthopedic group practices, ambulatory surgery centers, outpatient diagnostic imaging centers, and outpatient rehabilitation centers.
David brings Pinnacle III and our clients a high level of expertise in leadership, enhancing organizational performance, revenue cycle optimization, financial analysis, business development, strategic planning, physician recruitment, team building, ancillary revenue generation, and property management. David received his Master of Science Degree from Appalachian State University in Boone, North Carolina and his Bachelor of Arts degree from Lenoir-Rhyne University in Hickory, North Carolina.
Our most valuable asset is our dedicated team members. We hope you will discover the pursuit of excellence is one of the most rewarding aspects of your career with Pinnacle III.
See Open Positions
Contact Us
Have a question for us?  Fill out the form below.