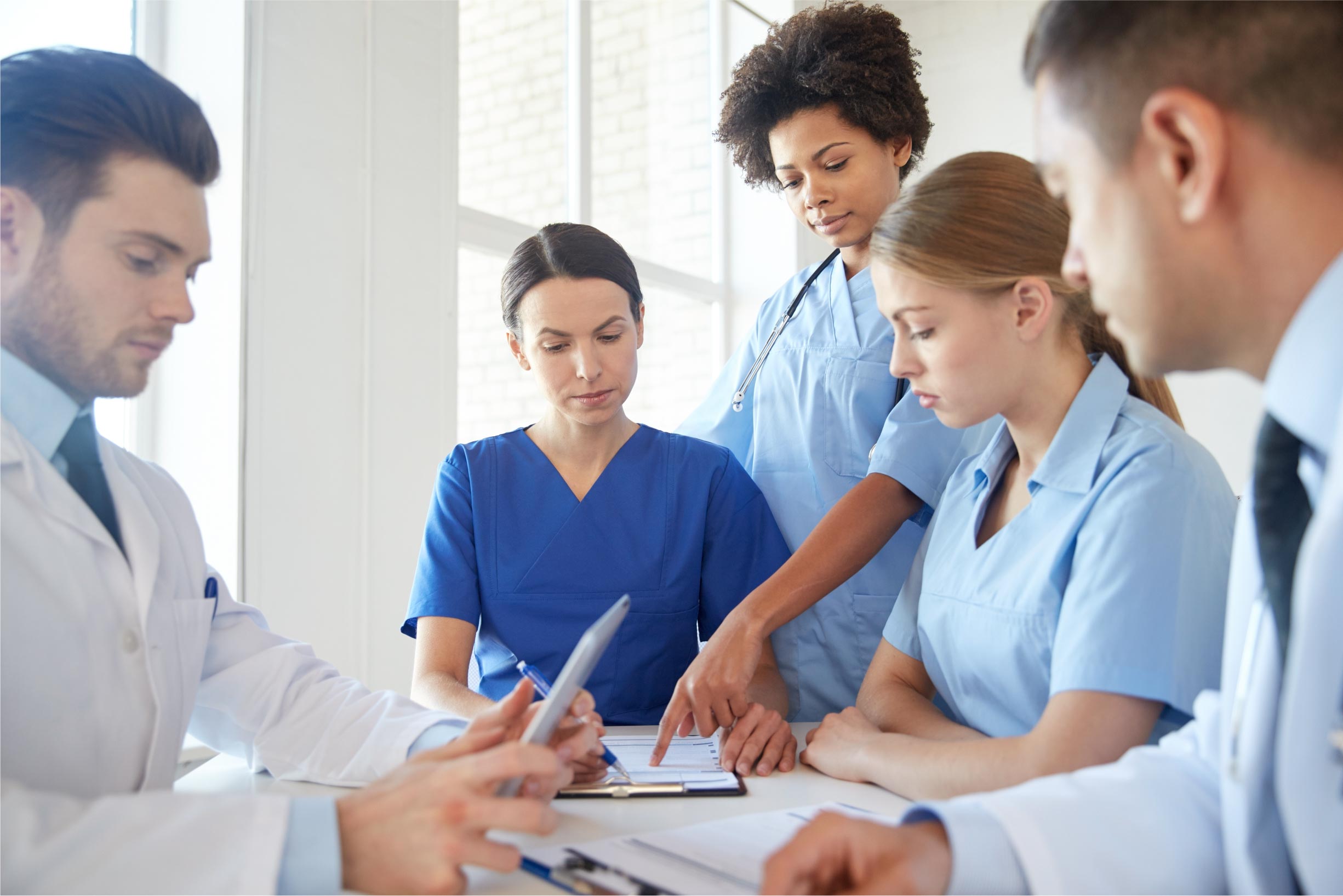 In the fast-paced, team-oriented environment of an ambulatory surgery center, a regular group meeting, also known as an ASC daily huddle, can serve as one of the most important times in an ASC's day. A daily huddle can help staff get on the same page concerning potential challenges for the upcoming surgical day. Discussing foreseeable issues provides an opportunity to address them and helps ensure safe and productive operations.
In structuring an ASC daily huddle, clinical leaders must be sure to focus on engaging and relevant discussions. Otherwise, if huddles aren't structured and executed meaningfully, they can quickly lose their value. Staff may start coming to huddles unprepared and disinterested. After a short while, huddles may be viewed as more of a social gathering or an optional meeting. Many may logically determine an unproductive huddle is a huddle not worth holding.
Daily Huddle Best Practices
Here are a few tips to make each ASC daily huddle more effective and productive.
Keep huddles short. A brief daily huddle helps keep people focused and engaged. Staff should come prepared to discuss only the issues and concerns that matter to the upcoming surgical day. A huddle is not an opportunity for staff to ramble or discuss insignificant topics. More serious issues requiring significant time and attention are also not appropriate for a huddle – these should be addressed as soon as they arise.
Consider using a timer to measure how long participants speak and track the huddle's total time. Use this information to keep the discussion moving along in an efficient manner. A good time limit for an ASC daily huddle is seven minutes or less.
Choose an appropriate time for the huddle, then stick with it. Some ASCs hold their huddles in the morning. Some in the afternoon. But what other ASCs do shouldn't matter to you. The time to hold your daily huddle should be what's best for your ASC. If you seem to experience many issues in the morning (e.g., poor workflow, coordination, communication), a meeting every morning to plan out that day may be worthwhile.
If you tend to experience issues with appropriate staffing and instrument availability, for example, consider a mid-afternoon meeting. This can provide the time necessary to resolve such issues before the next day begins.
Once you determine the time that's best for your ASC, do not deviate from it. This will help establish a routine for your daily huddle and better ensure participating staff do not miss a huddle.
Establish a consistent location. Holding the huddle in the same location can also support consistent participation. Choose a central location to make it as easy as possible for participating staff to attend. The location should be a private area that won't interfere with operations.
Consider asking staff where they would prefer to hold the ASC daily huddle. This will help secure buy-in and ownership of the huddle.
Limit the number of participants. To maintain focus and avoid distractions, every daily huddle should only involve essential individuals. This typically means a single person from each department – business office, pre-op, operating room (OR), central sterile services department (CSPD) and post-anesthesia care unit (PACU).
Every department should be represented at every huddle. Establish this expectation during the first huddle and then hold staff accountable.
Run huddles in a consistent manner. To keep the ASC daily huddle functional and quick, follow the same direction every meeting. Establish the order for department representatives to speak and always proceed in that manner. Once participants become accustomed to that order, they will know when it's their turn to speak, eliminating wasted time.
Daily Huddle Topics of Discussion
Representatives should come to each daily huddle prepared to speak about their departments' specific concerns for the upcoming day. A concern one day may not be a concern the following day. If a matter is not a concern for the upcoming surgical day, it should not be raised during the huddle.
Here are examples of worthwhile topics staff may want to discuss, broken down by department.
Business office:
Appropriateness of check-in times

Patient comfort upon arrival

Staff comfort with patient flow

Ability for staff to handle unusual scheduling (e.g., add-on cases)

Patient financial issues that could delay the start of a case

Patients with similar names that could create safety issues
Pre-op:
Assessment concerns

Missing paperwork (e.g., history and physicals, consent forms)

Noteworthy patient health issues (e.g., fall risks, poor vision or hearing)
OR:
Challenging surgeries, surgical approaches, physicians or staff

Availability of instrument sets and supplies

Availability of required implants

Status of vendors expected to participate in procedures
CSPD:
Challenging instrument turnovers that could delay cases
PACU:
Discharge red flags

Appropriate staffing levels for patient flow/timing

Potential need for extended shifts
ASC Daily Huddle Success: Final Key Takeaways
When beginning with huddles, the first few might take longer than you desire. That's to be expected as staff learn about and become comfortable with how you want to approach each daily huddle.
Provide guidance to participants on topics they should and should not discuss. Remind them about the importance of coming to the daily huddle prepared. Help them with timing. If someone starts to ramble, reel them in. While structure is important, strive to keep huddles loose and full of positive energy.
With each passing week, the amount of time a daily huddle takes should decline. After a little while, huddles should rarely – if ever – exceed your maximum time allotted.
Most importantly, every daily huddle must provide value. Participants should share their thoughts about what they believe is necessary to improve operations. Staff should come away from a huddle knowing what must happen to make the upcoming surgical day safe and productive.
---
Jebby Mathew, Regional Director of Operations