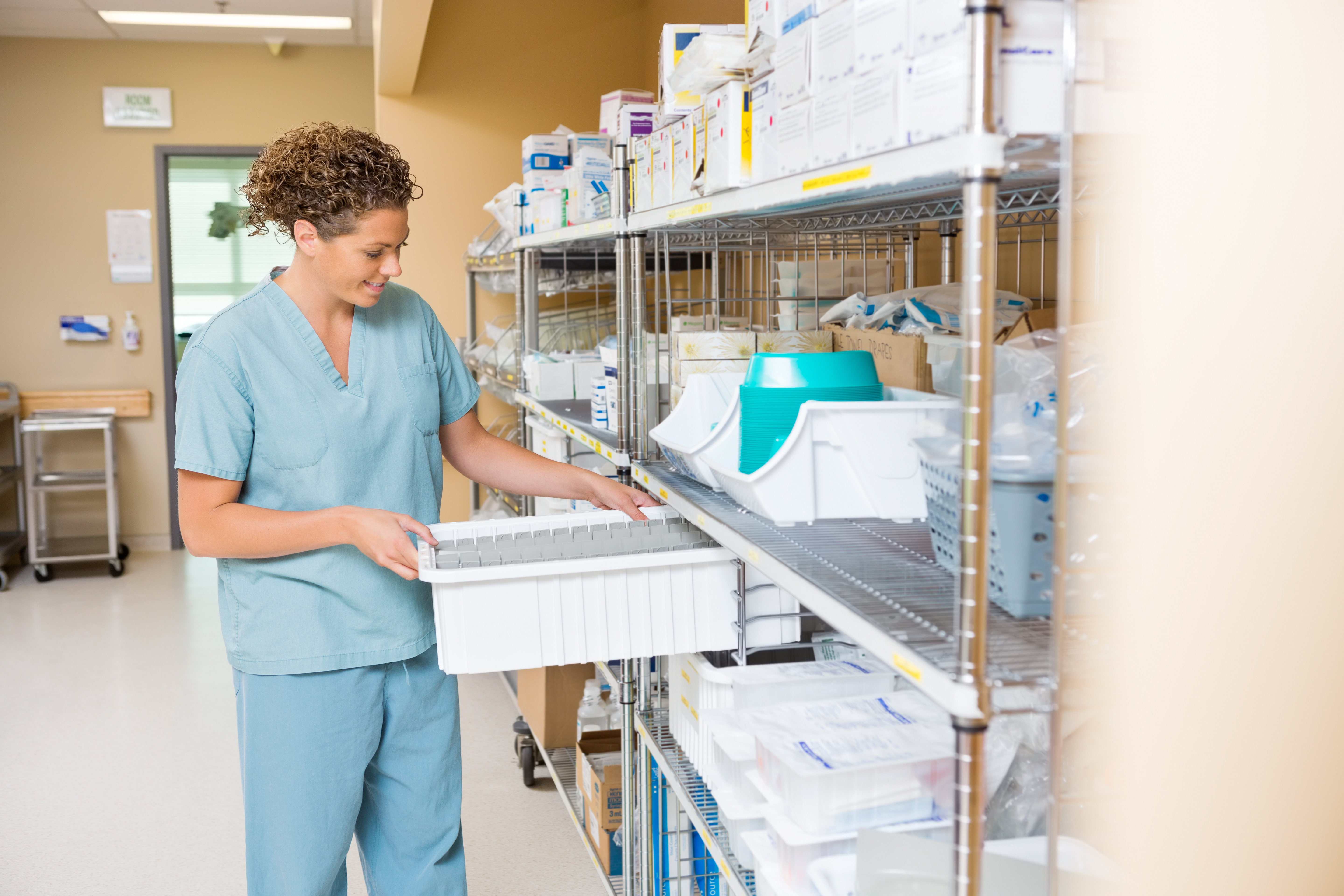 Medical supplies are one of the most significant expenses incurred by an ambulatory surgery center (ASC).  In fact, they may run as high as 10 to 20% of your net revenue.  Your ASC materials coordinator is on the front line when it comes to controlling medical supply expenses.  The more knowledge the person who fulfills this role has regarding business operations and budget expectations, the better equipped they are to serve your facility well.
Here are seven ways to actively engage your materials coordinator:
1. Include your materials coordinator in the budget process.
Their assistance can provide you with valuable insights about what to anticipate for the coming year – annual increase expectations from vendors and potential cost savings measures, for example.  Involving them in the process early affords them an opportunity to embrace your expectations, then operate within the guidelines of the budget.
2. Ensure material coordinators maintain an up-to-date item master.
Updating your item master is an ongoing process.  When new supplies are added, ask your materials coordinator to ensure they aren't duplicating previous entries.  Have them compare the item pricing with the order confirmation and/or invoice to verify the most current price is loaded in your inventory system.  Set an expectation for consistency in nomenclature to assist with item searches and reporting.  Provide a big picture perspective – a clean, up-to-date item master provides accurate case costing reports necessary to make sound business decisions.
3. Utilize just-in-time inventory.
Ask your materials coordinator to limit stock items on your storage shelves to basics and items that can only be ordered as a case unit.  Have them check with your distributor to determine which items are sold individually.  To effectively handle order or delivery delays, plan on keeping several days of inventory for fast-moving items on hand.  Order enough supplies to cover procedures until the next delivery date but avoid overstocking your shelves.  While overstocking may meet a materials coordinator's desire to reduce time spent placing and receiving orders, it creates an unnecessary increase in expenses that doesn't directly correlate to case volumes.  Again, providing the big picture perspective to your materials coordinator can create buy-in to just-in time inventory methods.
4. Involve material coordinators in your preference card process.
Consider allowing them full access to physicians' preference cards including permission to change items reflected there.  If you are uncomfortable with this, ensure they have access to a clinician authorized to make those changes on the material coordinator's behalf.  This access ensures preference cards are updated when 'old' items are replaced with 'new' items.  Up-to-date preference cards assist your clinical team to efficiently pick supplies for the facility's cases.
5. Provide education to your materials coordinator on payer contracts, especially those that reimburse for implants separately.
Because materials coordinators are responsible for ordering implants, they need to understand when implants are included in your facility's procedure reimbursement and when they are reimbursed separately.  Creating a 'cheat' sheet of payers with implant reimbursement information can help guide them in their purchasing process.  Armed with this information, your materials coordinator can assist with surgeon education on the cost of implants and payer reimbursement.
6. Ensure your materials coordinator has a refined process for receiving and invoicing supplies.
Having the following process for your materials coordinator will provide inventory control and accurate financials –
Enter receipt of supplies from packing slip into inventory module.

Review the invoice against the purchase order (PO) and packing slip to confirm receipt of invoiced products.

Compare invoice pricing to the facility's inventory item master.

Code the invoice for accounting.

Input the invoice number into the inventory or patient accounting system.

Close the PO once all items are received and invoiced.

If your facility prepares financial statements based on accrual accounting, provide an open PO accrual log report to your accountant at the end of each month. Doing so will ensure the current month's supply costs are accrued for with the current month's revenue and expenses.  This also helps your materials coordinator stay on top of open invoices.  Having this list provides your materials coordinator an opportunity to call vendors to request delayed invoices thereby avoiding late payment fees or account holds. 
7. Have your materials coordinator perform an annual physical count at year-end.
If inventory has been managed properly during the year, and there have been no significant changes in your business, the inventory adjustment from the previous year should be minimal.  If specialties were added, there may be an increase in on-hand inventory to cover supplies purchased for the new specialty.
Involving your materials coordinator in the ASC's business operations and budgeting processes could contribute significantly to your center's bottom line. The key is to provide them with clear expectations and explain how their daily activities impact your vision for the upcoming year.  Then, empower them to make decisions that positively impact your surgery center's finances.  
---
Kelli McMahan – Vice President of Operations