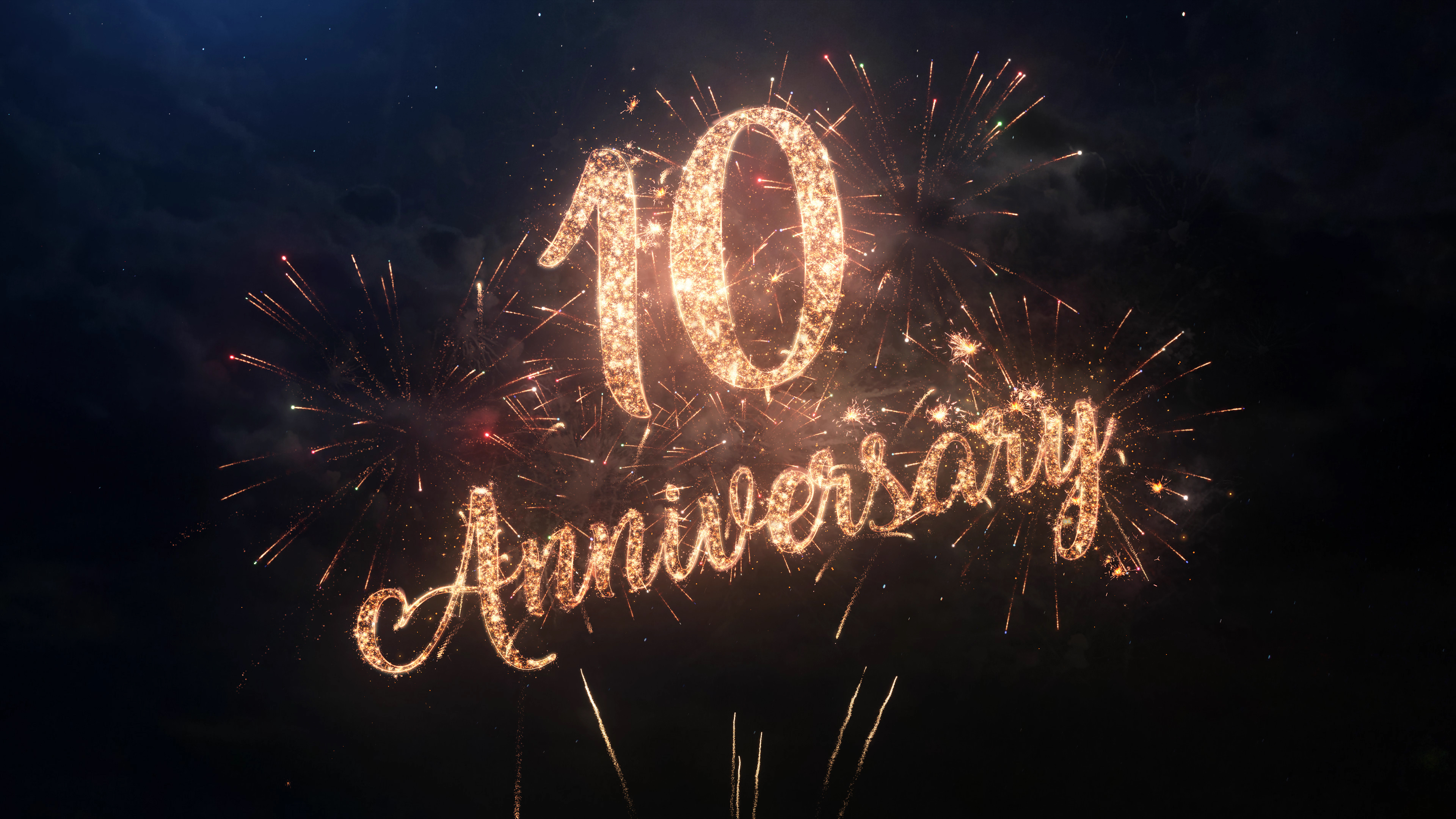 Your ASC has reached its 10-year anniversary.  Congratulations!  Reaching this milestone is no small feat.  Take stock of all you have accomplished, reflect on the adversity you have overcome, and then celebrate with your team.  You've earned it!
When your surgery center hits a significant milestone such as a 10-year anniversary, it's important to recognize the achievement.  A celebration is a great opportunity to boost staff satisfaction.  Announcing an anniversary to your community is an effective way to market your ASC to patients and physicians.  People are naturally drawn to and have confidence in organizations with a successful track record.
A noteworthy anniversary is also an opportune time to perform a complete assessment of your surgery center and its operations.  Your ASC has likely undergone significant internal changes during the past decade.  An assessment can help ensure your ASC stays on a path toward celebration in another 10 years.
Include the following areas in your assessment:
ASC Aesthetics
Determine if places in your facility need remodeling to ensure it does not look outdated.

Examine wall coverings, furniture, fixtures, flooring, and carpet.
ASC Workflow
Determine if process and efficiency changes occurring over the past 10 years will benefit from physical or operational improvements. For example, if case volume increased, would adding a patient registration check-in station help handle the growth and improve efficiency?

Walk through your ASC with a critical eye on space utilization. As a surgery center "grows out of its space," optimization of space helps keep areas organized, uncluttered, and efficient.  Consider inventory management, for example.  Could consolidating manufacturers reduce par levels of supplies in some categories?
ASC Information Technology (IT)
Work with your in-house IT specialist(s) and IT vendors to determine the age of all your technology. Assess whether any equipment needs replacing. This is especially important for servers that manage your programs and battery backup systems that provide supplemental power.

Make sure IT security, such as a firewall, is current and performing adequately.

As with any technology, computer workstations gradually slow down and become susceptible to problems that can affect functionality. If you do not already have a schedule to replace your workstations, put one together. Plan your budget to spread the expense out if you want to avoid the financial hit all at once.
ASC Medical Equipment
Determine which equipment may be nearing the end of its lifecycle. Many items are not designed to function properly for more than 10 years.

Assess the following high-expense items – some of which can exceed $100,000 in cost – and develop a plan for repairs or replacement:

Main sterilizer in sterile processing

Washer/disinfector in sterile processing

Smaller sterilizer units in sub-sterile rooms

Scope processors

C-arms (x-ray tube and image intensifier usually last 7-10 years)

Power equipment (e.g., drills, saws, reamers)

Surgical and procedure room tables

Ultrasound and transducer for anesthesia pain blocks

Patient monitors

Defibrillator

Anesthesia machines and gas modules

Video towers for endoscopy (e.g., video equipment, including cameras, monitors, and shaver boxes)

If you purchased any refurbished equipment, keep in mind that its lifespan is likely shorter than new units.
ASC Equipment
Ask your maintenance/service vendors to assess facility/plant-related equipment for estimated end of life. If these machines fail, the surgery center will likely need to shut down until completion of repairs or replacement.  Examples include:

Generator/transfer switches

Boiler and steam system, steam traps, and valves

HVAC system/rooftop units

Electrical isolation monitors/panels in ORs and procedure rooms

A completed assessment should include vendor predictions of how much longer equipment will last. Obtain price quotes and estimates to budget for replacements accordingly.

Even if replacements are not needed or recommended for another several years, plan to increase your budget for maintenance and repairs. Expenses will increase with the aging of the units.
Ongoing Exercise
While a 10-year anniversary marks a fitting time in your ASC's history to perform these evaluations, a mature ASC is best served by performing routine assessments.  More frequent assessments will help minimize surprises and provide ample time to develop plans to address anticipated issues.  If substantial improvements are needed, provide your governing board with project details and solicit their feedback.  Then, appropriately budget for the work.
Your 20-year anniversary may not be right around the corner, but there is plenty of work you can do now to position your ASC for continued prosperity.
---
Diane Lampron – Director of Operations