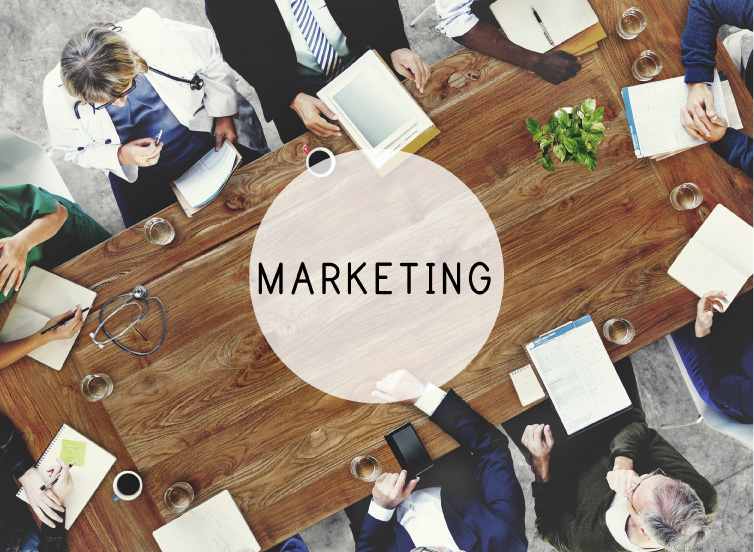 Health care regulations and policies are constantly changing, which makes health care marketing dynamic and challenging. Most marketing focuses heavily on targeting the right audience and delivering a tailored message to that audience. If the message is successfully transmitted, it drives demand for the health care service and consequently increases business and revenue. However, more nuanced effort is required to effectively market your surgery center and drive revenue growth.
Although patients may arrive at the specialist's or ASC's doorsteps through effective advertisements or physician referrals, there is no guarantee patients will stay to receive treatment for the same reasons.
For effective long-term business growth and retention, patients need to view your ASC as a reliable, trustworthy, and competent place to receive care. This is not fulfilled through marketing alone; it requires commitment from your entire organization.
Building Trust with Patients
Health care fits into the service industry category, where trust is translated into currency. Patients seeking care are already experiencing some vulnerability and stress related to their health. From the moment your patients walk through the door, and even before this point, they are assessing how your ASC responds to their needs and the quality of service they can expect to receive. In other words, can they expect your ASC to live up to the expectations set forth by your marketing campaign?
Long gone are the days when companies were able to unilaterally control their marketing message. Nowadays, patients are doing the marketing for providers, whether the providers agree or not. Technology has provided a platform for consumers to express their feelings and experiences online about the businesses with which they interact.
One study by the Local Consumer Review has indicated positive online reviews make 73% of consumers trust a local business more.[1] It is crucial to understand how patient experience and brand reputation go hand-in-hand in an increasingly digital world.
Focusing on Patient Experience
Strong marketing strategies focus on optimizing patient engagement to enhance positive brand reputation. That engagement starts with the initial marketing, but it solidifies through the patient's experience at the ASC.
Here are some ways to improve patient experience:
Set expectations through patient education.
Offer patient education through different platforms to establish patients' expectations for their care. Patients get frustrated when there is a lack of information about their procedure, which sets the stage for unintended miscommunication. By being proactive in creating simple, relevant guides, you will contribute to your patients' overall perception and experience.
Invest in customer service education for your staff.
Your staff is the "face" of your organization. Patients tend to care more about how they are treated than the facility's appearance. Educate your staff on how to engage with patients in positive ways, and how to ask patients to provide feedback about their experience. You may also consider giving staff a simple flyer or cut sheet to hand to patients which outlines how to leave an online review for your ASC. Evidence shows that 70% of consumers will leave a review for your business when asked.[1]
Invest time in communicating with your customers.
Technology has changed consumers' expectations about how businesses communicate with them. Be aware of what patients are saying about your organization and be proactive in responding to what they are relaying. Let your patients know you are open to feedback, whether it's good or bad.
Also, it is important to understand where to communicate with your patients. Although a recent study shows Yelp & Facebook are local consumers' most trusted review sites,[1] other platforms are being used for consumer reviews. One of the services Pinnacle III provides to its facilities is managing each ASC's online reputation. We foresee demand for patient interaction expanding, not decreasing.
Have a service recovery plan.
This applies to both patients and referring physicians. As a physician, you value your relationship with your patient. As a surgeon, you value the trust other physicians place in you when they refer their patients to you. What if a mishap occurs that could potentially tarnish those sacred relationships?
It is wise to prepare your staff members to handle an unhappy patient or referring physician partner. By focusing on customer loyalty versus attempting to gain new ones, you may realize more positive benefits in the long run. Frederick Reichheld, author of the Loyalty Effect, stated that a five-percentage point increase in customer retention increases profits by more than 25 percent.[2]
Better Business at Your ASC
Targeting potential consumers with tailored marketing messages can help lead patients to your health care door, but their arrival is only half the battle. Comprehensive and results-driven health care marketing also incorporates the patient experience when they seek treatment at your physician office and/or ASC. Stay in-touch with the ever-changing health care market to make sure you are providing the best possible service for your patients' needs. Seek to build trust with patients and you will be rewarded for your efforts. Recognizing and prioritizing each patient's overall experience ensures health care marketing results in long-lasting, loyal relationships.
---
Alice Beech, Physician Liaison
---
[1] https://www.brightlocal.com/learn/local-consumer-review-survey/
[2] Reichheld, Frederick F., and Thomas Teal. The loyalty effect: the hidden force behind growth, profits, and lasting value. Harvard Business School Press, 2008.