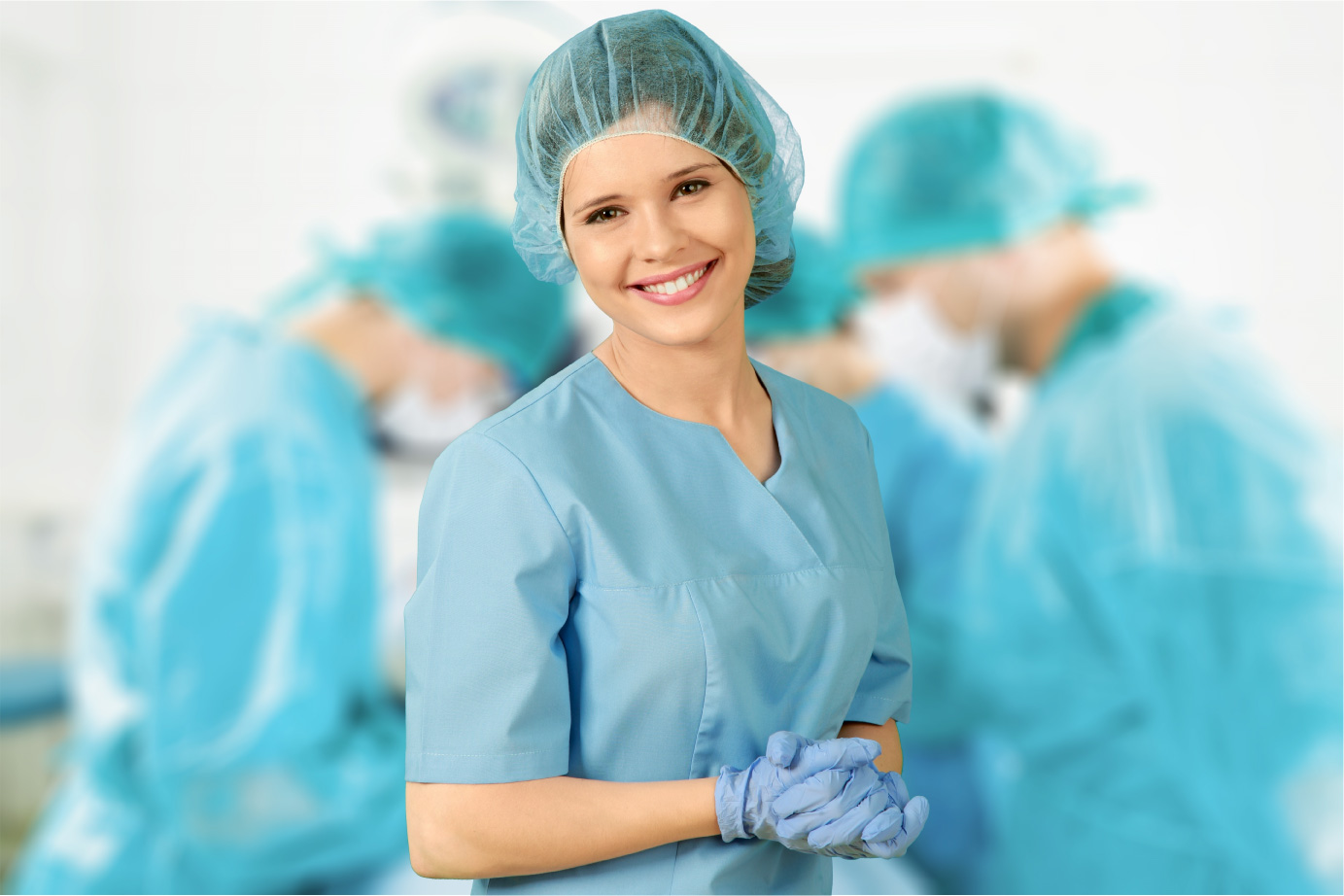 Recently I took some time to reflect on what I'm grateful for. The long list I came up with included my ASC clinical director.
Our clinical director does a lot for our center. She certainly makes my job as administrator easier. Concerns have never been raised about her work ethic and performance. I wouldn't think twice about leaving the ASC under her command for an extended period of time. I know that, if an issue arises, she can effectively address it or find the resources to do so. You can't put a price tag on that peace of mind.
An ASC clinical director is a highly important function within the facility. Finding the right person for this role can be difficult. The clinical director must possess a variety of qualifications related to both clinical and business operations. To find the optimal clinical director for your ASC, I have listed characteristics to hone in on during your search.
Clinical Director Characteristics
Several characteristics clinical directors should possess to help them succeed in their role are outlined below.
Relevant clinical background. The clinical director should have a solid understanding of their center's specialty(ies). For example, at an endoscopy center such as ours, our clinical director's gastroenterology background is valuable. If you work in a multi-specialty center, the clinical director should possess a broad surgical and PACU background.
The appropriate clinical background allows the clinical director to:
Understand the roles and responsibilities of their staff;

Fill in for clinical staff members if someone calls in sick or needs to take a break;

Understand how to meet the needs and requirements of physicians in their respective specialties;

Earn respect from staff and physicians because of a demonstrated knowledge and experience with the specialty(ies);

Support the delivery of high-quality care; and

Help the center meet accreditation and regulatory requirements.
Eagerness to learn. ASC clinical directors typically work their way into the position by ascending the ranks of the clinical staff. Clinical directors often do not possess a strong business background as they move into this leadership position. To perform successfully as a clinical director, though, one must understand the business side of running an ASC. This includes budgeting, expense monitoring, and third-party payer contracting and reimbursement.
A clinical director must embrace learning. Your ASC will benefit as your clinical director learns the ASC business and incorporates new knowledge into his or her approach to clinical responsibilities. A clinical director who is motivated to go outside of his or her comfort zone in the learning process contributes to the ASC's success and is worth his or her weight in gold.
Responsiveness. ASC clinical directors should be responsive to their physicians and staff. They must know how to recognize when issues are developing, such as a dissatisfied physician or poorly performing staff member. They must also know how to deal with these issues in a timely fashion to avoid them becoming more significant problems.
For example, a clinical director should recognize when a physician is becoming busier and adding cases. Such a development touches on many aspects of an ASC's operations. It may require hiring more staff, allocating more block time, and/or purchasing more supplies. The clinical director is not expected to address these potential developments independently. Rather, they may research the development and speak with other members of the ASC team about actions to effectively accommodate the growth.
Proactiveness. Strong clinical directors can foresee future challenges and know how to act in advance. When a clinical director is new to the position, these challenges may primarily be clinical in nature. The longer the clinical director is in the position, the more he or she should consider business and operational issues as well.
Effective communicator. Clinical directors should be strong communicators, an important ability for effective leaders. They must know how to engage in clear communication with everyone in the center, including physicians, staff, vendors, patients and their families.
Remember, effective communication is a two-way street. A clinical director should feel comfortable approaching others and promote an environment where others feel comfortable approaching the clinical director.
Giving Thanks for My Clinical Director
Our center recently went through an unannounced CMS survey. We were understandably stressed when it occurred, but no one panicked. The staff performed their job duties and provided the high-quality care that they do every day of the year. The physicians expressed complete confidence in the performance of the staff and the leadership of the clinical director. We passed the survey with no deficiencies.
This experience demonstrates how well our clinical director performs. ASCs typically have a small group of physician owners. The physician owners are likely to be critical of the clinical director because it is a clinical role. A successful ASC needs its physician owners to be confident in the clinical director's leadership and ability to help run the center. If staff members feel the same way, employee turnover rates tend to be low. When staff members like their leaders and work environment, they're not going to leave.
Patients notice this dynamic. They often comment, "You all seem to like your jobs and have fun here." That speaks to how the center is managed and how ASC staff members feel about their culture and work environment. Much of this hinges on the presence of a strong clinical director.
---
Catherine Sayers, Director of Operations