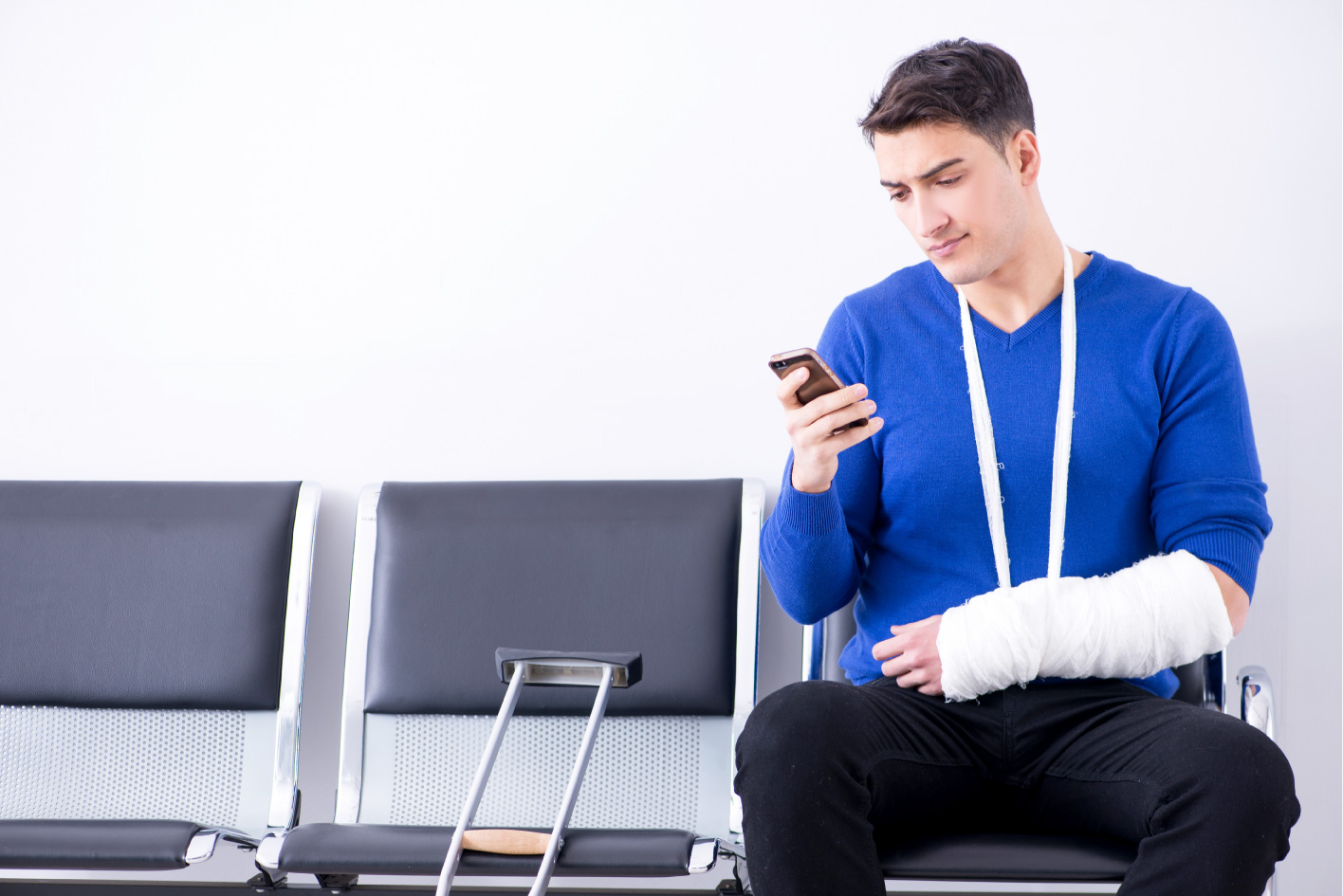 Over the last two decades, texting has grown into one of the world's most effective and accessible communication methods. However, there are still some professional service sectors where more traditional communication (e.g. phone, mail) is more common. It may be surprising to know that some health care entities are beginning to offer patient texting programs, sending important reminders to patients. For those in the ASC industry, this is an exciting opportunity to demonstrate to patients you care about modernizing and updating their delivery of care as well as your interactions with them. Is your ASC poised to take advantage of this chance to show you provide the best and most convenient options?
Here are a few interesting statistics about smartphone and text messaging use:
Statistics like these helped inspire our ASC to implement a patient texting program in November 2017. Before launching the program, many of our patients were receptive to the idea of receiving text messages from our ASC. As part of our program, patients are asked if they want to receive text messages from us when providing their medical history through our online portal. An average of about 80 percent of our patients opt in.
We hoped that by leveraging the power of texting, we could improve the experience of our patients and staff.
Developing the Texting Program
Our texting program is managed through an online patient portal vendor. Working with this company, we customized a series of automatic text messages which are sent to patients preoperatively and on the day of surgery. We carefully crafted our messaging and determined the most appropriate time for message transmissions. This "automated clinical pathway" provides instructions and prompts patients to complete important steps in their procedure preparation. Personal health information is never transmitted to maintain HIPAA compliance.
Here is a summary of our text messages:
Two days before surgery, morning. Our first message asks patients to confirm the date and time of their procedure.
If patients are unable to make their appointment, the message advises patients how to reschedule.
If patients confirm their appointment, they receive another automated message reminding them to review their physician's preoperative instructions.
Two days before surgery, evening. This message provides instructions about what patients need to bring with them on their day of surgery. We also remind them to bring a method of payment and ensure they arrange for transportation.
Day after surgery, morning. Our final automated message thanks patients for allowing our ASC to provide care during their surgery. It also expresses our hope that they are recovering well. If there is a problem with their recovery, the text message instructs patients to call the ASC and ask to speak to a nurse.
Note: Patients can opt out of receiving texts from the ASC at any time. For patients who choose to do so, and those who do not opt in to receiving texts when providing their medical history, we communicate via phone and/or email.
Texting Program Benefits
Due to the widespread use of text messaging, patient texting programs are primed for success. During the first three months of this program at our ASC (November 2017-January 2018), all patients who opted to receive text messages responded to the automated messages. Most confirmed their appointment through the text message; the remaining called the ASC.
Here are some of the tangible improvements your ASC may experience after implementing an ASC patient texting program:
Decrease in number and duration of nurse calls to patients (savings of about 10 minutes per call)

Decrease in staff hours per case

Increase in staff efficiency and satisfaction

Increase in patient compliance with physician and ASC instructions

Decrease in patient no-shows and cancellations

Increase in patients paying for care prior to day of surgery (an unexpected benefit)
Growing the Patient Texting Program
After experiencing the success of a patient texting program, ASCs may consider exploring ways to expand the use of texting. One idea is to incorporate front office staff into the patient texting program. For example, after verifying benefits, front office staff may choose to send an automated text message to patients. The message could indicate patient financial responsibility after verified insurance deductions, and prompt the patient to arrange for payment.
Another solution is sending a one-time text message to patients. This would come in handy if, for example, there was a significant snow storm or catastrophic event and the ASC needed to close. The ASC could send a text to all affected patients on the surgical schedule.
One other area to grow a patient texting program is sending text updates to family members in the waiting area. These would provide an update on the status of loved ones in surgery.
The Importance of a Patient Texting Program
An ASC patient texting program demonstrates to patients your ASC cares about consistently modernizing and updating your health care services with a focus on what works best for patients. This is a powerful message to send to your customers in the ASC industry. Studies show 64 percent of consumers prefer texting versus a phone call for customer service needs and 77 percent of consumers are likely to have a positive perception of companies that use text messaging.[6] In the ever-changing health care market, texting is expected to become an even more valuable communication tool going forward. You can bookmark this as a 2018 ASC industry trend.
---
Michaela Halcomb, Director of Operations
---
[1] http://www.pewinternet.org/fact-sheet/mobile/
[2] http://www.pewinternet.org/2015/04/01/us-smartphone-use-in-2015/
[3] http://connectmogul.com/2013/03/texting-statistics/
[4] https://www.ctia.org/
[5] https://www.tatango.com/blog/94-of-seniors-are-sending-text-messages-weekly/
[6] https://www.openmarket.com/blog/infographic-consumers-favor-sms-messaging-yet-online-retailers-are-missing-the-massive-opportunity-to-engage/