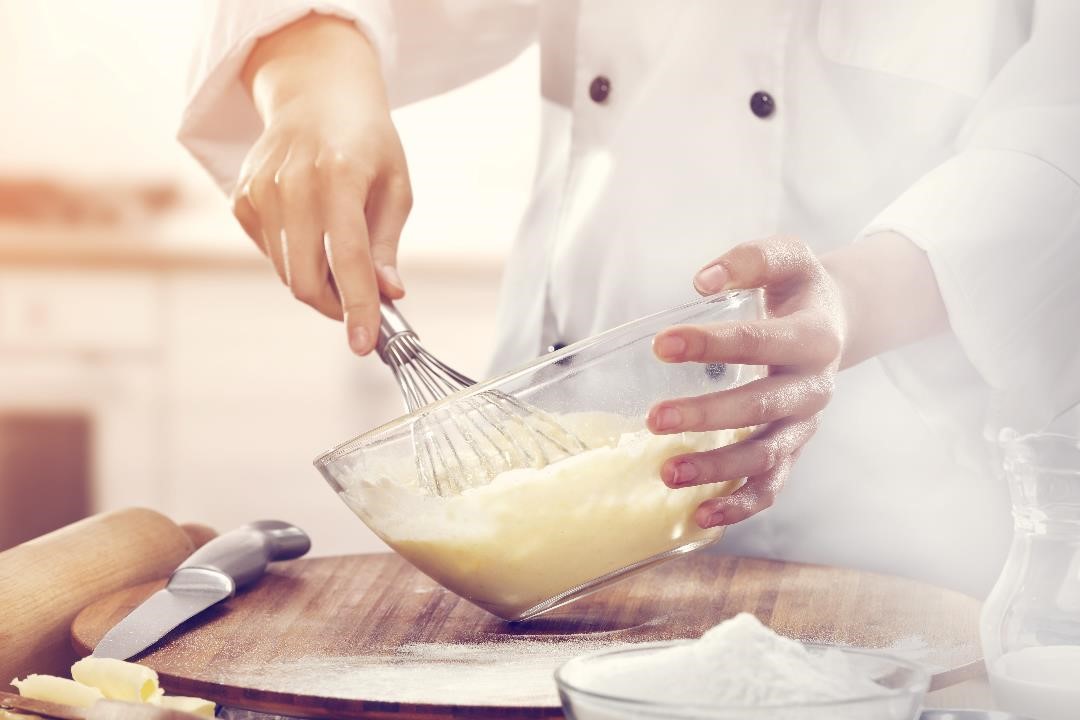 I enjoy cooking and baking. Spending time in the kitchen is my happy place. And I've been involved in revenue cycle management for many years. But I bet you're wondering what baking and insurance claims have in common. Please allow me to explain.
Certain ingredients are required to bake a cake. When you follow a recipe, paying attention to every detail along the way, you're likely to get it right. Voila! You end up with the perfect dessert.
Submitting a clean claim is no different. Taking the right steps (ingredients) and following the right process (recipe) will result in a clean claim (cake). A clean claim increases the chance of being paid correctly in a timely manner (icing).
Here's a clean claim recipe:
Ingredient #1: Demographic information

Schedule patient.

Register patient and insurance demographic information into patient accounting system.

Verify patient's benefits and eligibility with the payor.

Submit prior authorization request, if required.

Prepare estimate of payor and patient responsibility for services being rendered.

Discuss estimate with patient.

Collect copay and/or outstanding deductible from patient prior to service.

Ingredient #2: Charge capture and coding

Assign ICD-10/CPT codes from the operative note.

Enter charges into the patient accounting system.

Review and address EDI claims edits and rejections.

Ingredient #3: Claims submission

Follow payor guidelines for paper or electronic claims submission.

Verify receipt of the claim by the payor.

Manage denials received.

Ingredient #4: Claims adjudication and collections

Post payor reimbursement timely.

Transfer responsibility to secondary payor or patient.

Forward underpaid or incorrectly paid claim to accounts receivable for appeal and resolution.

Transmit statement to patient.

Utilize outside collection agency when necessary (not the icing on the cake).
According to Revenue Cycle Intelligence, research from the Government Accountability Office found up to one-quarter of claims are denied.1 Denials can cripple the financial health of your facility. When providers do not follow payor reimbursement guidelines, payors hold claims for review. If the outlined process isn't strictly adhered to, payors respond with payment denials. That's like putting a cake in the oven and not being able to finish it for two or three months.
A strong denial management strategy is essential. It allows you to identify denial trends. When trends are identified, it is important to provide additional education to scheduling and registration personnel to address missed steps and minimize repeat mistakes. The result is an enhanced ability to fully capture the revenue that is due to you. Each step is integral to the success of the claim. Taking shortcuts is ill-advised. You end up with a less than optimal outcome.
Accuracy is key. The process doesn't work if you skip a step or proceed with inaccurate information. It's akin to forgetting to add baking powder to your cake. You end up with a "hockey puck" that didn't rise because of the missing ingredient. Ensuring you have a tight claims process will deliver the delicious outcome you desire – hard earned revenue in the bank. Now that is the real icing on the cake!
---
Carol Ciluffo – Vice President of Revenue Cycle Management
1Revenue Cycle Intelligence article March 10, 2017 Top 4 Claims Denial Management Challenges Impacting Revenue