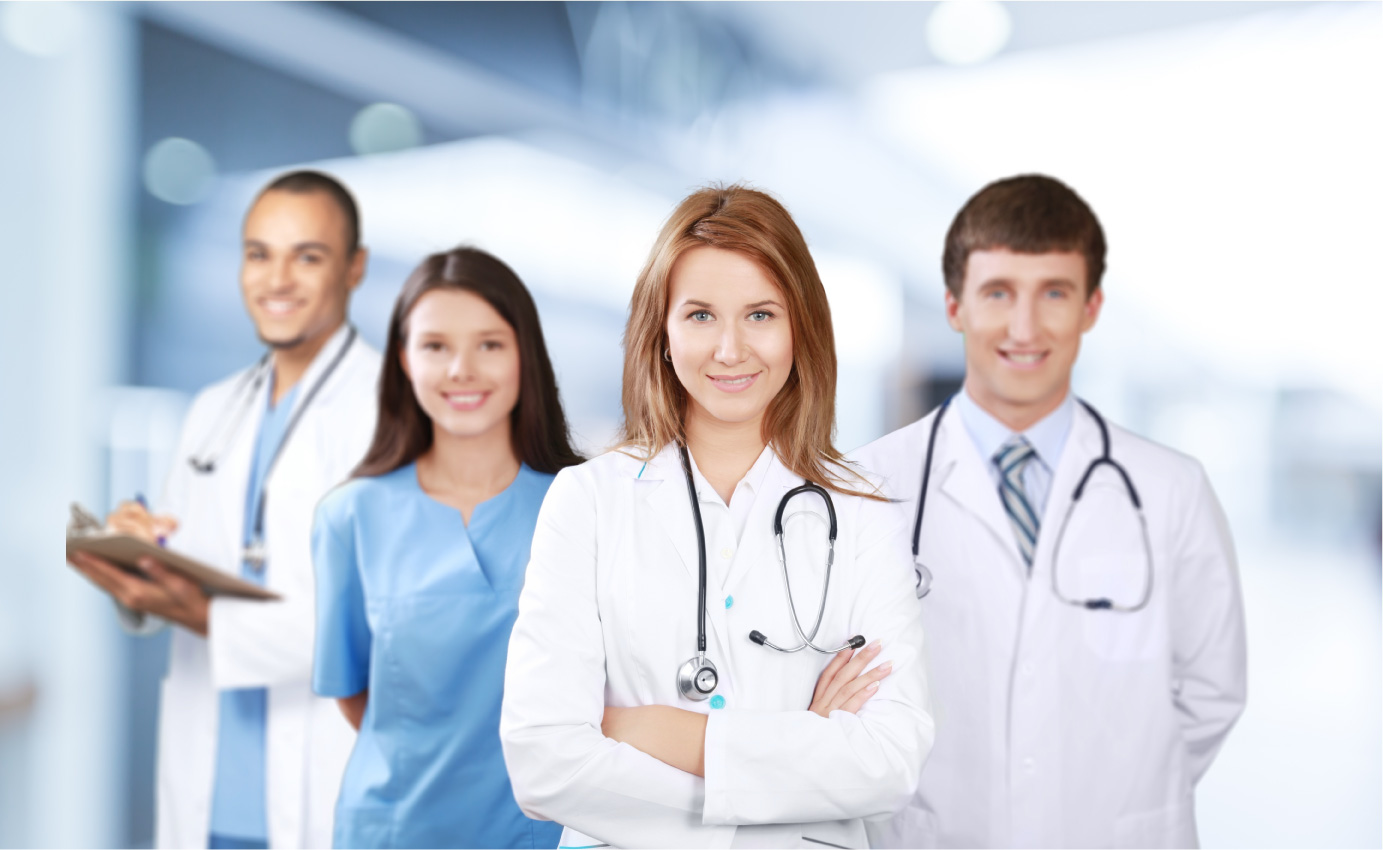 Ambulatory surgery centers (ASCs) are cost effective because they employ a highly efficient staffing model. In addition to traditional roles various employees and departments perform, ASC administrators and facility staff assume other non-traditional responsibilities. Every staff member wears many hats on any given day. When hiring ASC personnel, it is imperative to outline for candidates all the duties expected of them, many of which often go beyond solely providing direct patient care. ASC leaders know staffing a surgery center requires flexibility and careful consideration.
How do you devise a staffing plan that incorporates the multiple roles staff will be expected to perform while ensuring your facility remains cost effective and efficient? In this post, we highlight some of the diverse functions your surgery center staff perform to help you visualize a plan for effectively allocating your ASC's operational responsibilities among them.
---
Nurse.
A registered nurse is typically solely responsible for patient care. However, in an ASC, one or more nurses may also be tasked with facility infection prevention and/or monitoring the center's adherence to the infection control program. Ensuring nurses complete infection control duties requires building sufficient time into the schedule. Infection control may occur during non-clinical hours, on slower days when the schedule permits, or by scheduling an extra nurse on certain days to allow infection control tasks to be routinely completed.
Surgical Technician.
A surgical technician takes charge of preparing operating rooms, ensuring all the necessary equipment is prepped and assembled. Due to the nature of their role, your ASC's surgical technician may also function as your materials coordinator. Organization and prioritization are paramount for this dual role. As materials coordinator, the surgical technician will need to order supplies, check on special orders, receive products, document purchases, account for shipments received, and remain on hand to cover procedures. Specific ordering days can be established to ensure supplies are effectively managed. Consider adding an additional staff member on ordering days, or scheduling ordering on slower procedure days. Other team members may also assist with putting away received supplies and restocking supply areas.
Nurse Manager.
A nurse manager is expected to contribute to direct patient care while also attending to their administrative duties. A facility's nurse manager typically maintains managerial authority over the entire clinical staff. As the title suggests, the nurse manager needs to possess expertise in both clinical and administrative duties, including direct patient care and staff management, respectively. An effective nurse manager is organized and competently harnesses the assistance of facility personnel to accomplish daily, monthly, quarterly, bi-annual, and annual tasks.
A clinical nurse manager can help alleviate some of the administrator's burden by handling the administrative and hiring responsibilities of clinical staff, as well as monitoring the use of implants and corresponding reimbursement. This delegation works particularly well because nurse managers are often in close conversation with physicians where they can adeptly advocate for the use of more cost-effective implants. Train these leaders to manage their staff members and implants, and to operate with autonomy.
Clinical Staff.
There are many other roles your clinical staff will be expected to perform in addition to their direct patient care duties. Quality assessment and control, managing safety protocols, pharmacy ordering, and data input are a few examples. The person responsible for quality assessment and control will need allocated time to run reports, conduct research, compile items for meetings, assist with staff education, etc. The safety officer will need to conduct audits, assist with staff education, and compile items for meetings, among other tasks. Clinical staff must fulfill many important roles. They can accomplish smaller tasks between patients or as the schedule starts to slow down.
Front Office Personnel.
These employees wear multiple hats every day and many times in a day. They can be responsible for reception, registration, medical records, scheduling, verification and authorization of benefits, and patient collections. They may perform some HR functions assisting the administrator with onboarding, benefits administration, personnel file maintenance, and payroll. The unique skills they possess should not be overlooked when special projects or mini-task force committees arise.
---
The size of your facility and the processes you put into place will determine how many hats you need and who will wear them. Try to allocate tasks based on employee strengths.
Make a list of the crucial roles, then designate each role to a specific title (e.g., RN). Doing so will help you identify what type of person you may need to hire or move into each role.
Hire personnel who are willing to function in multiple roles. Understand this multiple role mindset may be a departure from an employee's previous environment. Set expectations accordingly.
Incorporate time to achieve these multiple roles into your staffing schedule. Take advantage of low volume times. Set aside staffing time for special tasks/projects. Use flexible hours to effectively staff for projects and clinical time on the floor.
To employ the use of an efficient flexible staffing ASC model, ASC administrators and leadership teams must ensure staff have comprehensive job descriptions with clearly defined responsibilities that collectively cover the entirety of an ASC's operational responsibilities.
These steps will help unleash the power of your ASC team.
---
Kelli McMahan, Vice President of Operations