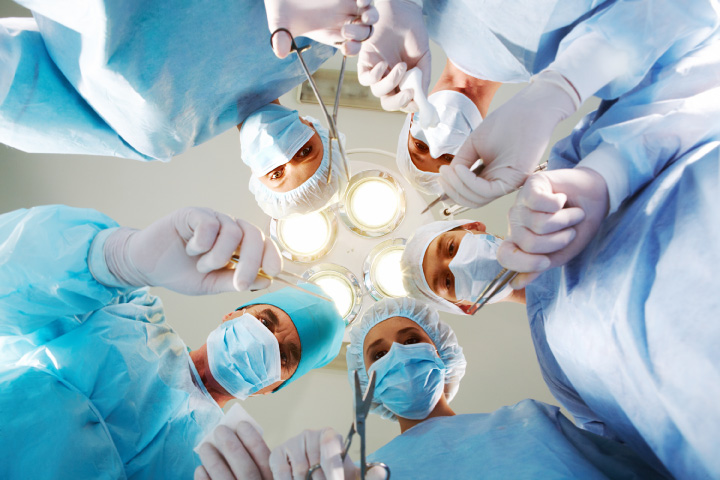 In the classic "Fiddler on the Roof" song "Matchmaker, Matchmaker," Tevye and Golde's daughters sing about a matchmaker finding husbands for them. The lyrics include the following line: "Matchmaker, matchmaker, look through your book, and make me a perfect match." When tasked with building a new surgery center team, I play the matchmaker role.
My "book" is comprised of information on job seekers – a collection of resumes/CVs, interview notes, and insight from the candidates' references. With this information, the pressure is on me to accomplish what those daughters ask for – perfect matches. I cannot simply choose who I think is the best clinical director, administrator, materials coordinator, operating room nurse, recovery nurse, and business office person on paper. These selections cannot happen in a bubble. Instead, I must do my best to ensure this initial set of team members will work well together. They will jointly create the desired culture for the ASC. And they will instill this culture in the staff members hired and trained after them, helping attract more likeminded individuals.
There's a lot of pressure to get these initial hires right. I hope they will remain with the ASC for years, forming the foundation for the facility. When building a surgery center team, I focus on the following to increase the likelihood that I make the correct selections.
Ownership Expectations
During meetings with the ASC's owners, I seek first to understand their expectations of the new facility. What does their optimal surgery center team look like? How do they envision the facility's culture? What type of employees are they looking for to support that culture?
When PINNACLE III is the manager of the facility, I factor in our culture expectations as well. Defining an ASC's culture isn't easy. In my experience, if I take the time to understand expectations, I'll gain the insight required to create the anticipated culture. In an ASC, it will likely include expectations of delivering the highest quality care via a skilled, efficient team who perform their respective roles with integrity.
Surgery Center Team Interviews
A resume or CV tells me about a prospective employee's background. That background information is important – I want to hire competent, qualified staff. However, resume review is not the most important step in the hiring process. Candidates can appear quite impressive on paper but fall short of expectations in person. The interview process is the best opportunity to assess whether candidates fit the mold for the new surgery center team.
My interview questions aim to accomplish several objectives. I dig deep to truly understand how an interviewee will work for the ASC. My focus isn't just be on short-term performance but the candidate's potential longevity and adaptability as the center grows. What are their values? Do they place importance on honesty and integrity? Are they lifelong learners? How do they envision positively impacting the business? I'm looking for positive signs as well as potential warning signs.
I inquire about their previous employer's culture. Coming from an organization with a different culture than the new ASC isn't necessarily problematic. Depending upon the situation, it's important to recognize that I may need to do a little work to address the effects of that culture, particularly if the candidate was not valued in their previous work setting.
I like to ask interviewees how they would act when faced with difficult situations I've witnessed firsthand in ASCs. For example, what would they do if they encountered a disruptive physician? What if the narcotic count was off at day's end? What if a daily deposit didn't match the books? I want to obtain an understanding of how they are going to respond during stressful events.
These types of questions serve two purposes, First, I hope their responses give me confidence that they will act responsibly. Second, I learn if they will respond differently than I would in a similar situation. If they turn out to be the right fit for the surgery center team, I have identified an area where this person may require some guidance.
My Presentation
When interviewing job candidates, I am typically the first, personal representation of the ASC. I am the face of its culture or, in the case of a new or developing ASC, its desired culture. I am likely all the candidates know of the surgery center team. If I want the ability to hire the candidates I determine are right for the ASC, I need to ensure these candidates view the ASC as a good fit as well.
With the low unemployment rate, health care professionals typically have at least a few, if not many, job options. Hiring is a two-way street. I need to ensure the way I present during the interview process reflects the way I want the ASC to be perceived. I believe it's best to be clear and concise when interviewing. If I adopt an overly laid-back approach, I risk alienating individuals looking for structure. More laid-back candidates will still appreciate the professional manner through which I conducted their interview.
Achieving Surgery Center Team "Perfection"
While finding "perfect" matches may prove difficult, I want to come as close as possible with my initial hires. I would rather hold off on filling a position than make a "bad" hire. With bad hires, I often spend extra time and effort bringing them on, only to lose them after a short period. In a worst-case scenario, a bad hire can create untoward results in the ASC's culture – gossiping, not focusing on personalized service, or not treating physicians as customers, for example.
That's why the key for me is never to hire out of desperation. There's no better way to find an imperfect match. Remember: When playing matchmaker for an ASC, the task is finding matches for the owners, other staff, and patients. And like that of a matchmaker, this is a responsibility not to be taken lightly.
---
Lisa Austin, VP of Facility Development