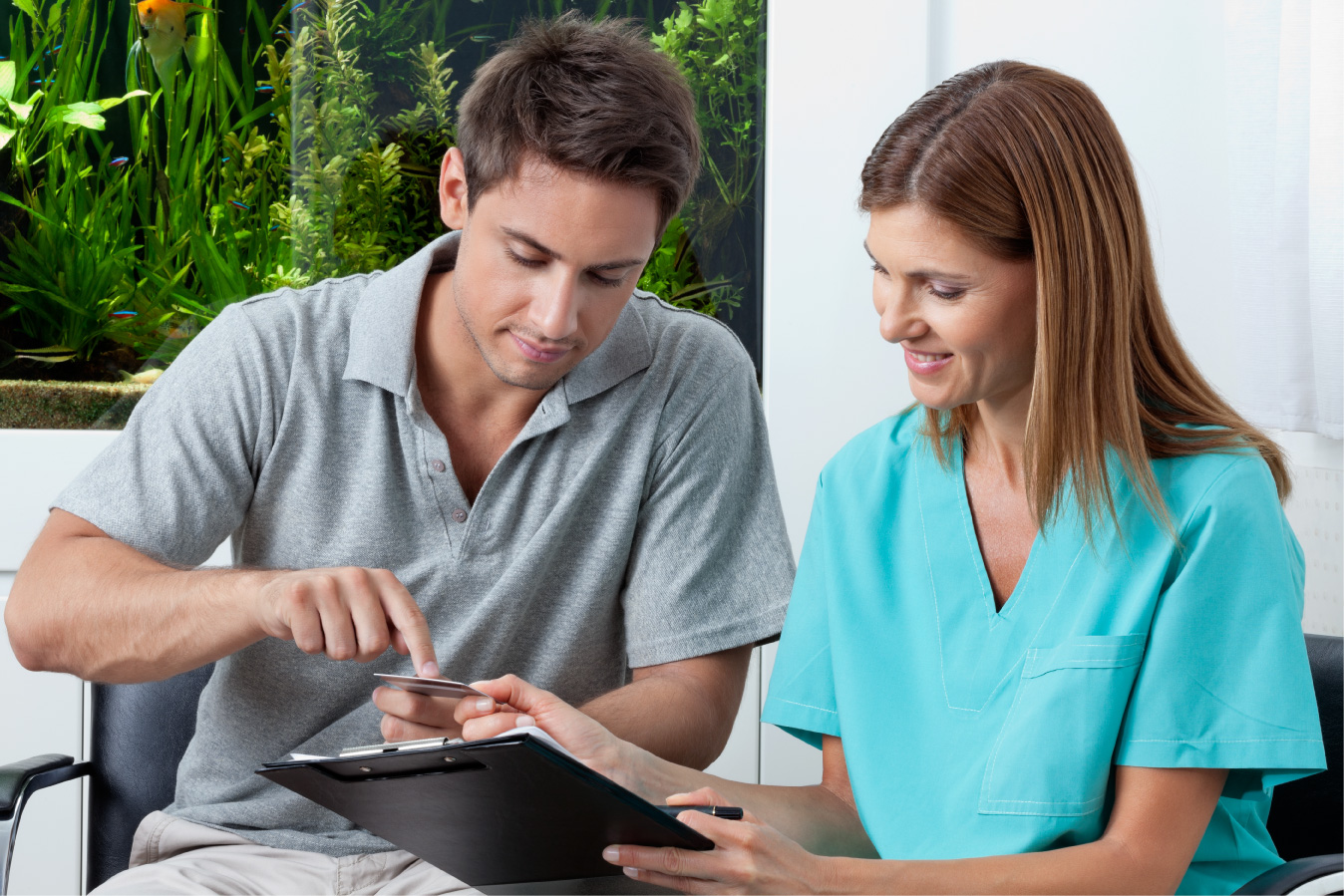 You may think service to your ASC patients ends upon completion of their surgical visit. The reality is, patient satisfaction extends far beyond their date of service. An effective patient billing and collections process can impact patient satisfaction both prior to and after their visit.
How can your surgery center create a positive revenue cycle experience and improve your patient billing process?
1. Proactively address financial concerns prior to each patient's surgery by obtaining and providing thorough information on their behalf.
Contact patients prior to their date of service to verify registration information.

Perform insurance eligibility and verification to obtain prior authorization, if required.

Create a patient financial responsibility estimate for services to be performed.
2. Avoid potential billing misunderstandings by clearly relaying payment expectations upfront.
Discuss patients' financial estimates with them prior to their scheduled appointment.

Secure payment from patients or explore payment plan options.

Clarify any remaining billing questions patients might have concerning the billing and collections process.

Record details regarding any prior arrangements made with patients in your ASC's patient accounting system. This will assist with future collections efforts, if needed.
3. Improve upfront collections and/or adherence to agreed-upon terms for financing by reviewing patient estimates with them on the date of service.
Review financial responsibility estimates and payment options with patients again, answering any remaining questions they may have.

Secure signed financial agreements outlining payment plan details.

Collect payments that are due at time of service. Your patients are more likely to pay their bill when you review financial expectations and proactively involve them in the estimation and payment process.
4. Make it easy for your patients to remit payments.
Offer an online payment portal accepting ACH debits from bank accounts, a variety of credit cards, and payment plan options.

Provide patient friendly statements.
An efficient insurance verification process allows claims to move through the third-party payer system. The result? Timely reimbursement. Conversations with your patients regarding their anticipated financial responsibility ensure they are informed ahead of time. If you're communicating well, they are able to understand and follow the ASC revenue cycle process.
The goal is a positive patient billing experience from referral all the way through to a zero balance on their account. Patient satisfaction, timely revenue collection, and recommendations of your facility to other patients seeking quality care and a smooth process is a win-win for all!
---
Carol Ciluffo, VP of Revenue Cycle Management