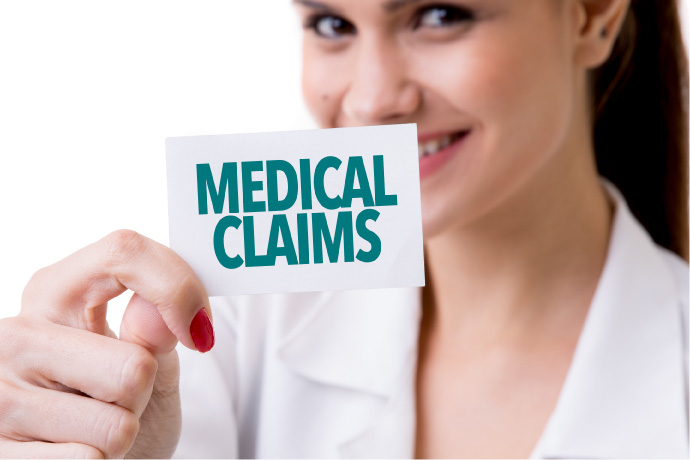 It's Monday morning and one of your billing office employees walks in with a bizarre patient statement. To make matters even worse, your employee's work on the statement does not reflect your office's revenue cycle management processes. Where did this statement come from? How long have your employees employed this process? Where did the communication go wrong?
Perhaps your organization is in growth mode and new staff began implementing experiences and practices from their previous employers. Their understanding of the best way to proceed may not align with your company's established revenue cycle management processes. Additional education or retraining is necessary.
Perhaps it's time to re-evaluate your processes to assess if they still meet your business needs. If you're not auditing your current protocols, how do you really know they are effective?
Consider the following practices to ensure successful communication is being delivered to your billing office employees. These suggestions will also ensure your processes remain relevant and effective.
Create, implement, and adhere to a robust onboarding process. This helps managers and trainers provide each new employee with the same foundation. A key onboarding element is spending time in other departments to gain an understanding of how each department contributes to the process. If you don't have a well-defined new employee onboarding process, you need one. The orientation period is the most important opportunity to position new employees for success.
Hold educational boot camps when issues arise. It may be much easier to hold short 15-minute topic-specific meetings to address identified issues, than a 30 minute or an hour-long meeting designed to cover multiple topics. This tactic will allow you to be very detailed in reviewing and educating your team about the specific processes or issues in question. Addressing one topic per meeting leads to a greater chance your team will adopt your revenue cycle management processes. Addressing multiple topics in the same meeting may cause the team to become overwhelmed and lose direction, not knowing what to tackle first.
Review your policy and procedure manual. Engage your team members in revamping or creating revenue cycle management processes. Allow them to review existing policies to determine if they are still relevant. Retraining and education naturally occur through this type of employee engagement — a win-win for your team.
Allow employees to cross-train or shadow in different departments. Confusion often occurs when multiple departments are part of a process. Allowing employees to cross-train or shadow in departments other than their own will help them understand the process in its entirety. Once they have a clear understanding of the entire process, they are better equipped to problem-solve in areas they can control to help their colleagues. Time spent cross-training or shadowing also allows employees to establish relationships and team build with one another.
Audit, and then audit some more. Audits don't have to be cumbersome. A high-level review can reveal where you need to focus your attention. The issues you discover may apply to only one employee and may not be departmental problems.
Bottom line: don't bury your head in the sand and hope for the best. When adding new team members, training, education, and communication are your best shots for success to ensure their understanding and continuous use of current, relevant revenue cycle management processes. Allowing new team members to suggest alternate ways of proceeding is a bonus for the organization. Their fresh perspective may lead to improvement of established or outdated processes.
---
Carol Ciluffo, VP of Revenue Cycle Management