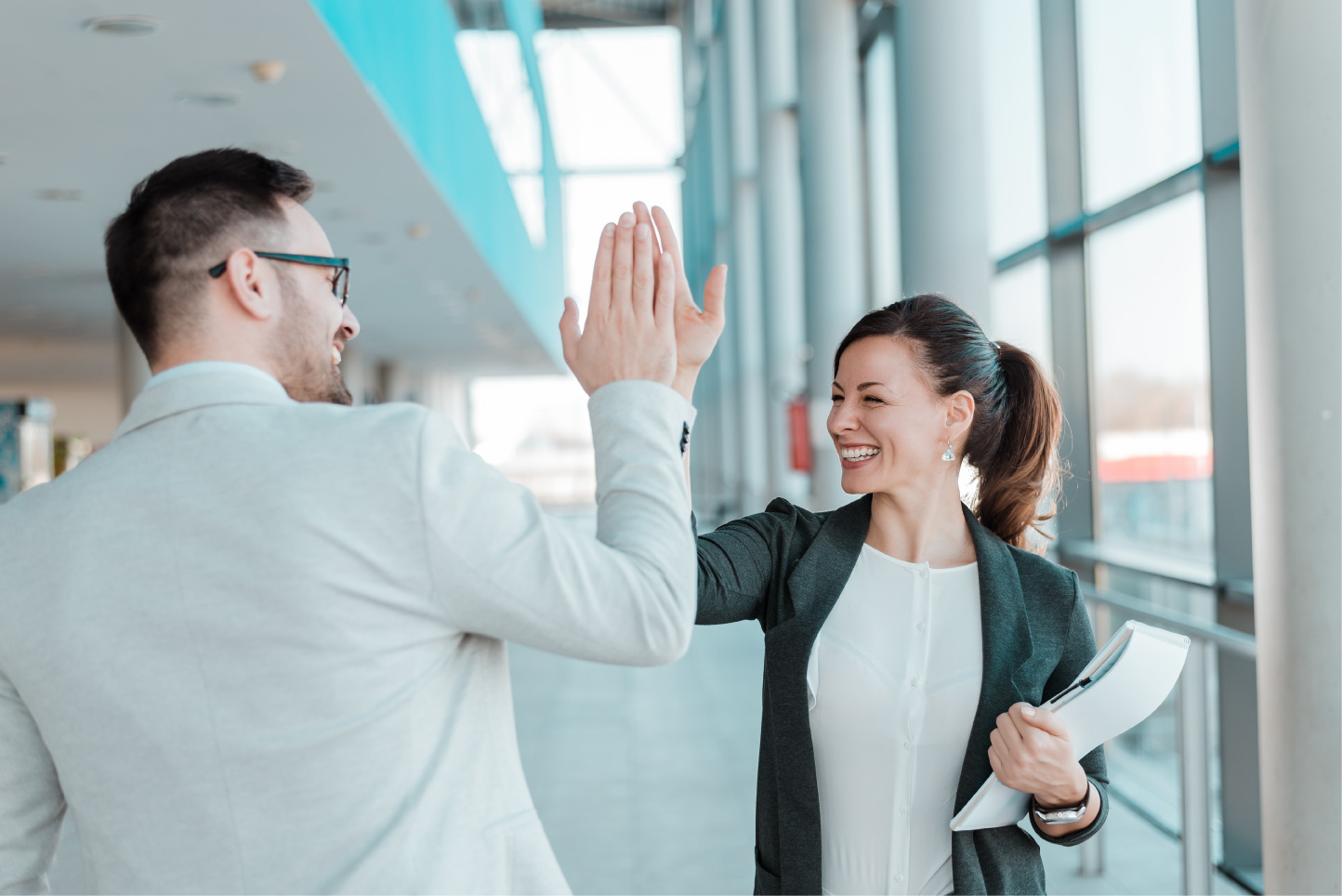 There is no denying the importance of staff satisfaction in an ASC. When staff are content with their jobs, the positivity permeates throughout the facility. Patients and their families notice. Physicians enjoy coming to the center more and overall care improves.
In a busy ASC, managers may find it challenging to plan activities intended to help boost staff satisfaction. Although it is often difficult to make the time, such activities are critical. And, once you commit to them, they should occur regularly. If you employ good staff, you can be sure other organizations would love to hire them away from you. The moment staff morale starts to dip, the door begins to open for your competition.
ASC administrators and managers who want to boost staff morale have many employee engagement options. Two staff-focused activities commonly implemented at ASCs and other health care facilities designed to improve staff satisfaction and retention are outlined below. They are fun, inexpensive, and easy to administer.
Staff Satisfaction Booster #1: Monthly Birthday Celebrations
Most people enjoy celebrating their birthday with others. That's why birthday celebrations are an excellent opportunity to show appreciation for staff members. They present an opportunity for ASC staff to gather during work hours, have some fun, and receive a treat.
In a very small ASC, it might be possible to celebrate everyone's birthday individually. As an ASC grows, that becomes more difficult. For a staff of 50, a birthday celebration could occur every week. This adds up to a lot of time . . . and a lot of cake! Additionally, the celebrations may quickly lose their luster if conducted too frequently. One solution is monthly birthday celebrations.
Once a month, around the same time each month, celebrate the birthday of everyone born that month. Buy a large enough birthday cake to provide all team members with a piece. During the lunch hour, available staff come together in the break room. Anyone with a birthday that month is recognized.
By taking this approach, no birthdays are missed. It doesn't matter if someone's birthday falls on a weekend or holiday. During monthly celebrations, everyone is acknowledged equally. With a month between celebrations, excitement builds over the get-together and, of course, free cake.
Staff Satisfaction Booster #2: High-Five Appreciation Program
High-fives between people are a way of acknowledging a job well done. That's the objective of the high-five appreciation program. Rather than staff giving each other physical high-fives (which they can still do), these high-fives are written and recorded.
The materials needed to launch this program are a bulletin board, thumbtacks, paper, pencil, and scissors. Trace hand figures on paper and cut them out. I recommend streamlining the process by cutting multiple sheets at a time. Repeat this process until you have a large stack of paper hands.
When staff members see another team member doing something they feel is worthy of a high-five, they make a note of the outstanding action on a paper hand and then tack the hand to the bulletin board. Items written on the hand include:
recognized staff member's name;

date of the observed activity; and

description of the staff member's action.
Recognized actions should be specific – notable behaviors or achievements that go beyond a person's job responsibilities or something someone does well consistently.
If staff are actively participating in the program, a good number of hands will be posted to your bulletin board after about a month. Each month, take the hands down, review them, and pick out a few that stand out as exceptional. Bring staff together to acknowledge the great work recognized during the previous month. When is a good time to do this? How about during the monthly birthday celebration?
After singing happy birthday and handing out cake, read the high-fives that you selected. If your budget permits, providing a small gift to these "winners" can be a nice bonus. Take time to hand out all the high-fives to the staff members acknowledged on them. The simple recognition of a job well done – with or without a gift – is sure to bring smiles to the faces of your team.
Note: There may be value in including high-fives in your staff evaluation process. Before distributing the high-fives, note the acknowledged action(s) in staff personnel files.
Keys to Success
While these activities are easy to implement and sustain, they have a profound effect on staff morale – particularly the high-five program.
To ensure your high-five program is successful, take these steps:
Educate staff. At an all-staff meeting, explain how the program works and why you are doing it. Build some excitement.

Task your managers with ensuring their departments fill out at least a few hands during the first several months. Regular encouragement by managers to team members during department meetings should help do the trick.

Actively promote the program. If your high-five celebration happens on a Thursday, send an email to staff on Monday or Tuesday. Remind staff that the celebration is in a few days and encourage them to submit their high-fives. This will help nudge anyone thinking about completing a high-five to get it done before the celebration.

Review the high-fives. If you find people are submitting high-fives that are not representative of the types of actions you want to acknowledge, remind staff about the "rules" and objectives.

Seek feedback. Not every staff member will want to be recognized in the same fashion. Take time to seek feedback from staff or your managers on how people feel about the program and being recognized. For example, some individuals would rather you send them a personal note than to be publicly recognized. Tailoring your recognitions will go a long way with your staff.
For the monthly birthday celebrations, the most important step is to ensure the events happen every month, without fail. Once you announce the monthly celebrations, most of your team will look forward to their celebration month. If you stop the celebrations before completing 12 months, you are likely to disappoint staff members who were never in the spotlight.
Consistency is critical for the high-five celebrations as well. By putting in the time and effort, and maintaining the excitement surrounding these activities, your ASC will establish valuable ways to boost staff satisfaction.
---
Jebby Mathew, Regional Director of Operations