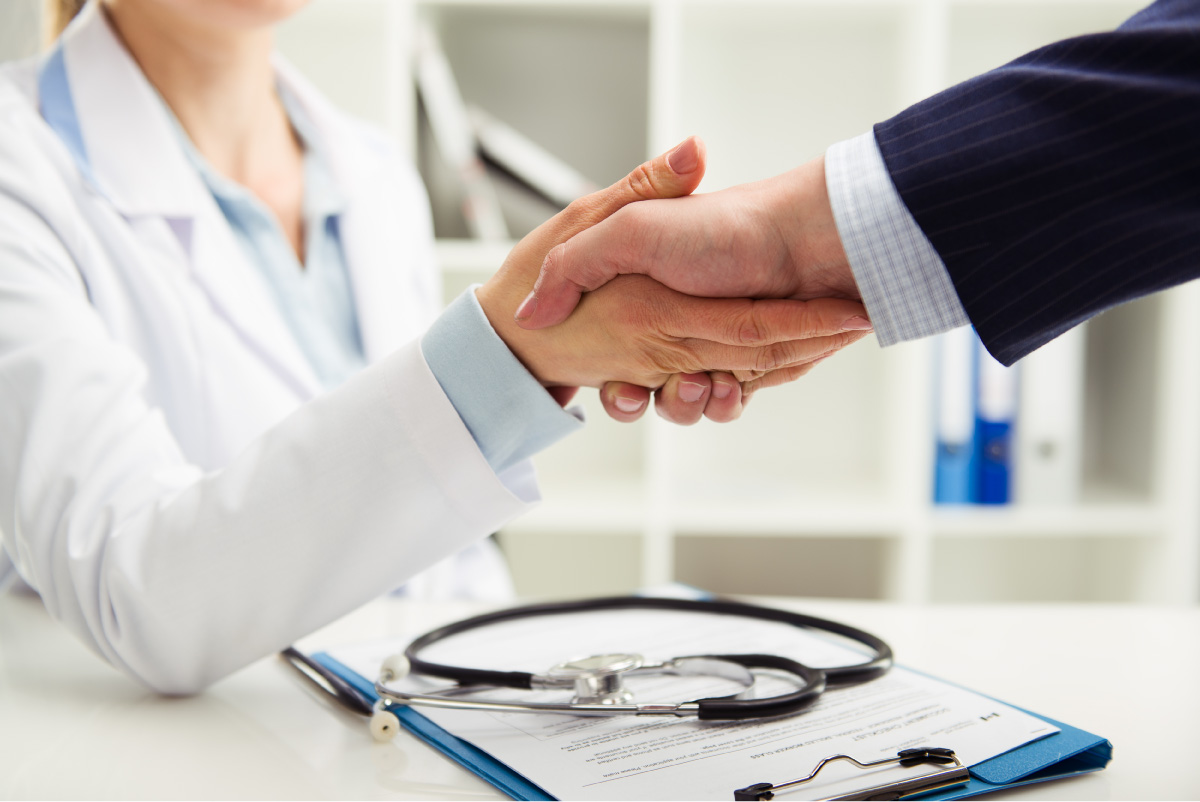 Physician practices hold a key role in determining the success of an ASC. Because a primary ASC business driver is the center's partnered physician practices, prioritizing good ASC communications with physician practices is a must. Making it easy for practices to schedule cases at your ASC will increase the likelihood of capturing volume. Critical to achieving this with ease: strong ASC communications with affiliated practices.
When your surgery center develops effective communications with physician practices and their staff, the benefits are typically widespread. Scheduling is streamlined. Information sharing becomes more seamless. Questions – from patients as well as ASC and practice personnel – receive prompt answers. Surgeon satisfaction increases.
These factors contribute to the likelihood that practices will schedule cases at your ASC. They also help support the delivery of exceptional care and a great patient experience at the ASC and practice.
Guidance to Boost ASC Communications
Follow these tips to improve your ASC communications with practice personnel.
Develop strong administrative relationships. When the administrative leaders of ASCs and practices work well together, this creates a foundation for a successful partnership. Whoever manages the daily operations of your ASC should get to know the practice manager(s). Schedule a time to meet, perhaps over lunch, to discuss ways in which the organizations can work more effectively together.
Don't just make the meeting about work. Sharing and learning some personal information can help create stronger bonds and even friendships.
Schedule social outings for front office staffs. Practice schedulers often have significant control over where their surgeons perform procedures. When schedulers think favorably about a facility, they may be more inclined to direct cases to that organization rather than a competing facility.
Consider arranging a meal or happy hour for practice schedulers and your ASC's front office personnel. This is an opportunity for individuals working together virtually to learn about each other and put faces to names.
Hold periodic front office staff meetings. While social engagements can help bring different office staffs together, they're typically not ideal for addressing areas for improvement. Notice a decline in scheduled cases tied to a specific practice or physician? Unsure why cases appropriate for your ASC are scheduled elsewhere? Try to arrange a meeting between the front office staff in your ASC and the practice's front office employees. This creates an opportunity to discuss what's working and what isn't. Ask what you can do to improve your ASC communications and help the practice. Use the meeting to brainstorm ways to resolve problems and create better efficiencies.
Celebrate together. If your ASC hosts a summer picnic or an annual holiday party, consider extending an invitation to the staff of your affiliated practices. The first time you try this, the results might look like a junior high dance: ASC staff with ASC staff, practice staff with practice staff. Over time, however, the groups are more likely to mingle and bond.
Note: Social gatherings that combine ASC and practice staff will be easier to organize if your center is only affiliated with a few practices. If your ASC has many affiliated practices, you may need to weigh the practicality of a single, large event or more frequent, smaller get-togethers.
Provide resources. Many ASCs provide their affiliated practices with information about the ASC that is intended for patients. There's also value in supplying practices with ASC information designed for the practice itself. Consider developing a brochure or pamphlet that includes the following:
an overview of your ASC, its services and typical hours of operation;

preferred methods of communication (e.g., phone, email, website form, portal);

scheduling process;

names and contact information of managers; and

communication process in the event of a problem/emergency.
You may also want to consider developing a "cheat sheet" for practice schedulers. Include step-by-step scheduling process instructions and contact information if a scheduler has a question. This resource may help existing schedulers book cases at your ASC and should prove useful when the practice hires new schedulers.
Breaking the Ice: Starting Your ASC Communications Outreach
The tips provided above can further strengthen communications with existing affiliated practices. You will also want a strategy in place for initial outreach to new affiliated practices.
This outreach should include a visit to the practice. Identify individuals who will interact most with the practice (e.g., administrator, clinical manager, scheduler) and can represent your ASC well. Dispatch them to the practice, bearing welcome gifts, such as bagels or donuts. Find a time – sooner than later – during which you can present your ASC, highlighting why your facility should be the site of choice for procedures. Even a 30-minute initial meeting can help open the lines of ASC communications with a practice and start the new partnership on a path to success.
Conclusion
Continuity of care and patient experience are improved when ASC and affiliated physician practices prioritize communication. Use a multi-faceted approach when establishing an open line of communication with physician practices. The benefits experienced by your ASC, affiliated physician practices, and patients will be equally multi-faceted.
---
Catherine Sayers, Director of Operations