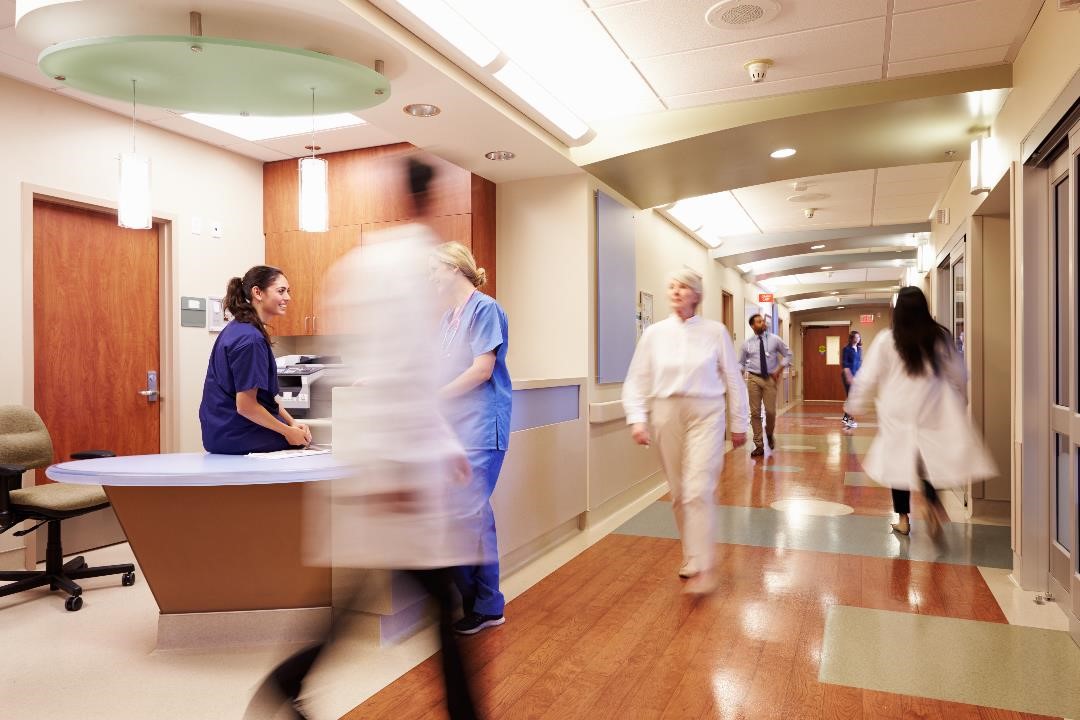 In ASCs, where surgical procedures are performed, volume is typically driven by surgeons. ASC leadership is responsible for making it easy for physicians/surgeons to bring their procedures to the facility.
Most adults need to undergo a routine colonoscopy when they turn 50. In an endoscopy center, the volume is driven by patients or their referring primary care physicians (PCPs). Therefore, an endoscopy center's leadership must make it easy for patients to come to the center for their procedures. Without ease of access, patients are likely to look elsewhere for care and PCPs are likely to refer elsewhere.
Eight steps endoscopy centers can take to improve patient access and grow their volume in the process follow.
1. Be easy to find.
Make sure patients and PCPs can find your center without much effort. These days, that means developing and maintaining a strong internet presence. Keep your website current. Make sure it's mobile friendly by incorporating a responsive design. When patients search for a place to receive a colonoscopy, you want your center showing up on the first page of results and as close to the top of that page as possible.
2. Provide direct access.
Give patients the ability to call and schedule their procedure directly with you. Make this as simple a process as possible – you don't want to give patients a reason to hang up.
3. Conduct community outreach.
The internet is a valuable tool to connect with patients but don't underestimate the power of human contact. Participate in outreach programs. Encourage your physicians to give talks at community centers. Attend senior expos and other events that are likely to attract your target demographics.
4. Streamline the referral process.
Provide local PCPs with packets of information about your endoscopy center and colonoscopy scheduling process. These packets should include everything a patient needs – health history form, consent form, preparatory instructions, directions to your facility, contact information, etc. PCPs will appreciate your efforts to help their patients receive care. This is an effective way to directly market to patients and PCPs.
5. Network with PCPs.
Focus on building strong relationships with PCPs and their offices to encourage referrals. Schedule lunch meetings where you can talk about your center and the services you offer. Discuss any barriers to access and what you can do to help remove them. Whenever possible, involve your physicians in these efforts which will help develop peer-to-peer connections with PCPs.
6. Analyze referral patterns.
Keep a close watch on your referring physicians' case volumes. If you witness a noticeable decline, determine the cause and try to fix it. If volume is flat, find out if there is anything else you can do to encourage more referrals. When volume increases, express appreciation and make sure you maintain a high quality of service.
7. Monitor physician activity.
Make sure you are on top of the movement of physicians in your market, especially those who are high referral sources. When a referring physician changes practices, make sure the new practice receives your patient packets. Schedule time to meet with this physician to reestablish your connection, if necessary. You can also use this as an opportunity to speak with this physician's new partners about becoming referral sources. If a new PCP comes into the market, be the first one to welcome him or her. Reach out and schedule a meeting. A positive first impression can go a long way toward securing referrals.
8. Stay current.
Be on the lookout for new gastroenterology and endoscopy procedures and technology. For example, new means for treating fecal incontinence are gaining greater acceptance. As word spreads about such advancements, you may want to offer these services. Doing so can add case volume while elevating your center's profile, bringing attention to the other services your endoscopy center provides. Keep an open mind to what you can do in your center. Developments coming down the pipeline may be worth considering.
Remain Proactive
There's a lot of competition for patients and referrals. To maintain ease of patient access and remain a primary referral destination, vigilance is required. Establish processes for monitoring your internet presence. Ensure continuous communication with your referral sources. Do whatever is necessary to establish your endoscopy center as the provider of choice for patients and PCPs – then don't let up! The moment you take your ease of patient access and referral sources for granted, another facility may seize the opening.
---
Catherine Sayers – Director of Operations