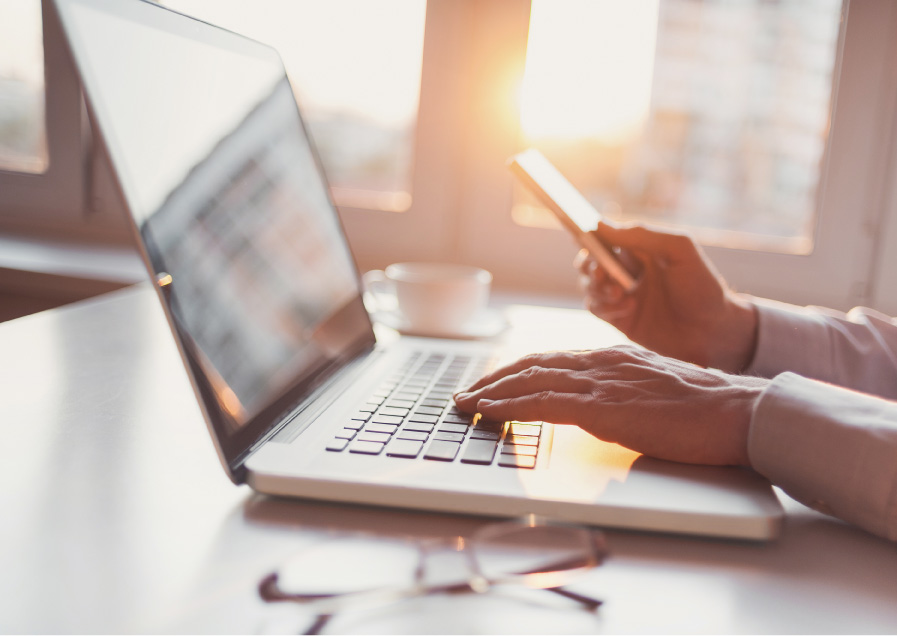 Trista Sandoval, Director of Business Development & Physician Relations, expands on an excerpt from PINNACLE III's February 2017 White Paper "Looking Ahead: 10 ASC Trends to Watch in 2017."
How is your online reputation management coming along this year? This question may seem intrusive. For those of us who have done nothing, it may seem flat out invasive. Many of us started the year with great intentions, perhaps even creating an initiative to develop an online reputation strategy, launch a program, or reach a target number of views or responses. For many, those objectives have fallen by the wayside, long forgotten whilst putting out day-to-day fires, onboarding new physicians, developing new service lines, or implementing new software.
Unfortunately, allowing online reputation to fall off our radar has negative ramifications. Why? Let's start with what online reputation management is.
Online reputation management is the practice of crafting strategies that shape or influence the public perception of an organization, individual, or entity on the internet. It helps drive public opinion about a business and its services. Undeniably, it influences, and is influenced by, your overall reputation.
What happens when your reputation is tainted? Simply put, you lose business – and customers. In a market where the competition is high and physicians are known for being highly competent, experienced, certified professionals with proven track records, there is no room for a tainted reputation. Further, healthcare entities are beginning to favor models in which the patient experience is prioritized and continuously enhanced based on patient feedback.
Patients gravitate to their preferred provider through engaging websites, mobile-optimized scheduling features, healthcare portals where they can access their recent visit information, and pay-your-bill online features. With patients more responsible than ever for satisfying upfront co-pays and deductibles, they are more willing to research top healthcare options to obtain the highest quality, most cost-effective care.
In a study from Nielsen Report Global Trust Advertising and Brand Messages, consumers were asked to what extent they trust various forms of advertising. Ninety-two percent (92%) of individuals surveyed indicated they completely trust recommendations from people they know. Seventy percent (70%) responded that they completely trust consumer opinions posted online. This is significant, telling information on how our consumers perceive our brands and who influences their choices. It is no wonder healthcare organizations are prioritizing the patient experience and improvements based on patient feedback.
Every healthcare entity should be focused on learning how to better communicate with patients and how to better gain their trust when it comes to helping with surgical care needs.
If you find yourself in the category of most individuals who have completed little to no online reputation management efforts this year, or have put in limited effort, all is not lost. Start now!
First, identify what is being said about you. Managing reviews or creating operational changes that enhance your patients' experience requires knowing exactly what your customers are relaying to others. Review top consumer resources – Google, Facebook, Yelp, etc. – to gauge the status of your online reputation. Take a moment to evaluate how your current online reputation differs, and aligns, with your online reputation goals.
Second, identify the platforms on which most of your patient reviews are being posted. This will be helpful in determining which platforms are most utilized and warrant efforts to improve your reputation as well as which platforms are under-utilized. You can then create your strategic initiatives based on how you want to tackle each platform.
Here are some helpful hints to remember when managing your online reputation:
1. Use Google Alerts to notify you when your brand is mentioned on the internet. You can also use the same method to alert you when your competition is mentioned to compare your popularity.
2. Respond timely to any negative reviews. Show customers you care about their experience and you value their input.
3. Remain factual. Ensure you carefully craft your responses.
4. Capitalize on bad reviews by improving your processes.
5. Avoid sharing protected health information (PHI), including pictures of patients or staff members.
6. Monitor your online platforms and identify potential pitfalls. If this is not your area of expertise, reach out to a trusted expert for guidance.
---
It is important you and/or your third-party advisor understand your market, industry, strategy, and goals. Define these in the early stages of your strategic planning.
Online reputation management is a process. There is no better time than now to start protecting and enhancing your brand in the digital world.
To uncover more ASC Trends in 2017, visit our white paper page.
---
Trista Sandoval, Director of Business Development & Physician Relations