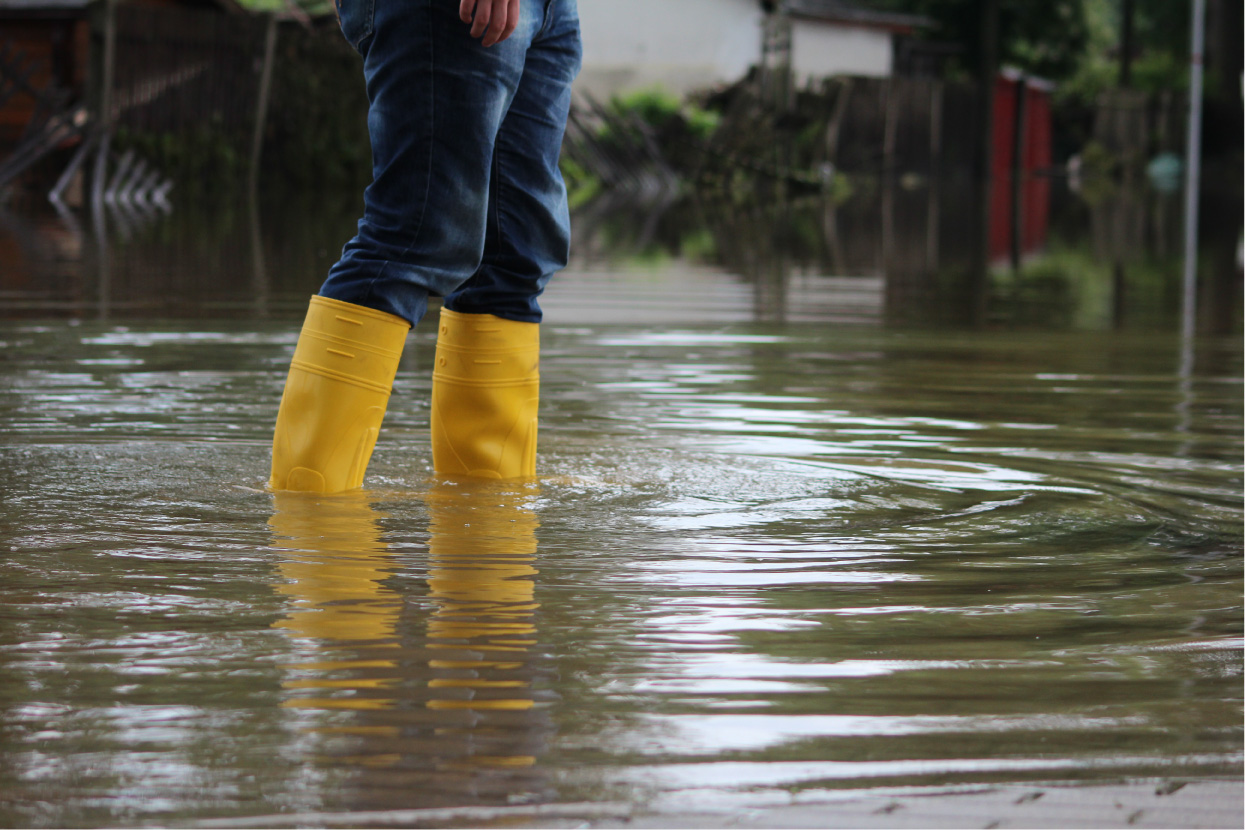 Disasters come in many forms. They can be natural – a hurricane, tornado, flood, earthquake – or man-made – a chemical spill or cyberattack. While the impact of disasters varies greatly, what ultimately matters is how your ASC responds. An effective response, outlined in an ASC emergency preparedness plan, can protect and save lives, reduce facility damage, and make recovery easier.
Critical to such a response is the development of an ASC emergency preparedness program. I witnessed its value firsthand at a Colorado ASC that suffered a significant disaster in 2015. The ASC's plan was instrumental in containing the damage, ensuring patients received the care they needed, and expediting repairs.
If your ASC is certified by Medicare, meeting emergency preparedness regulations is a requirement. Centers for Medicare & Medicaid Services (CMS) outlined these regulations in their final rule posted in September 2016. While the regulations went into effect in November 2016, providers and suppliers have until November 15, 2017 to comply with and implement them.
Earlier this year, Pinnacle III published a blog on "What the CMS Emergency Preparedness Rule Means for ASCs." With the implementation deadline fast approaching, I thought it would be helpful to publish the ASC emergency preparedness program requirements below. They are organized for your convenience with the intent of helping you achieve and maintain compliance.
Your program must include, but is not limited to, the following four elements:
1. ASC Emergency Preparedness Plan
Develop and maintain an ASC emergency preparedness plan. The plan must:
Include a risk assessment. The plan should be based on a facility- and community-based risk assessment that employs an all-hazards approach. This approach focuses on capacities and capabilities critical to preparedness for a full spectrum of emergencies or disasters specific to the location of your ASC.

Factor in the types of hazards most likely to occur in your area. Take into consideration facility damage, care-related emergencies; equipment and power failures, and communication interruptions, including cyberattacks.

Include strategies for addressing emergency events identified in your risk assessment.

Address the needs of the patient population, including services your ASC can provide in an emergency.

Address continuity of operations, including delegation of authority and succession plans.

Include a process for cooperation and collaboration with emergency preparedness officials (e.g., local, regional, state, federal) in their efforts to maintain an integrated emergency response.

Include documentation of your ASC's efforts to contact emergency preparedness officials and participate in collaborative, cooperative planning efforts.

Undergo a review and update at least annually.
2. Policies and Procedures
Develop and implement ASC emergency preparedness policies and procedures. Base them on the emergency plan and risk assessment discussed above and communication plan discussed below. Review and update policies and procedures at least annually. At a minimum, policies and procedures must address the following:
A system to track the location of on-duty staff and sheltered patients in your care during an emergency. Note: If you relocate on-duty staff or sheltered patients during an emergency, document the name and location of the receiving facility/location.

Safe evacuation from your ASC, including consideration of care and treatment needs of evacuees, staff responsibilities, transportation, identification of evacuation location(s), and primary and alternate means of communication with external sources of assistance.

Means to shelter in place patients, staff, and volunteers who remain in your ASC.

A system of medical documentation that preserves patient information, protects information confidentiality, and secures and maintains records availability.

Use of volunteers in an emergency and other staffing strategies, including the process and role for integration of state and federally designated health care professionals, to address surge needs.

Your ASC's role in the provision of care and treatment as an alternate care site identified by emergency management officials, in the event of a waiver declared by the U.S. Health and Human Services Secretary.
3. Communication
Develop and maintain an ASC emergency preparedness communication plan. Review and update the communication plan at least annually. The plan must include the following seven components:
Names and contact information for staff, organizations providing services under arrangement, physicians, and volunteers.

Contact information for emergency preparedness staff (e.g., federal, state, regional, local) and other sources of assistance.

Primary and alternate means for communicating with your staff and emergency management agencies.

A method for sharing information and medical documentation for your patients with other providers to maintain continuity of care.

An appropriate means to release patient information in the event of an evacuation.

An appropriate means of providing information about the general condition and location of patients under your care.

A means of providing information about your ASC's needs and its ability to provide assistance to the appropriate authority.
4. Training and Testing
Develop and maintain an ASC emergency preparedness training and testing program based on the emergency plan, risk assessment, policies and procedures, and the communication plan discussed above. Review and update the training and testing program at least annually.
With regard to training, your ASC must:
Provide initial training in emergency preparedness policies and procedures to all staff, individuals providing on-site services, and volunteers (consistent with their expected roles).

Provide emergency preparedness training at least annually.

Maintain documentation of all training.

Demonstrate staff knowledge of emergency procedures.
To meet the testing requirements, your ASC must conduct at least two exercises annually to test its emergency plan. You must:
Participate in a full-scale community-based exercise. If a community-based exercise is not accessible, participate in an individual, facility-based exercise. Note: If your ASC experiences a natural or man-made emergency requiring activation of your emergency plan, you are exempt from engaging in an exercise for one year following the onset of the event.

Conduct an additional facility-based exercise. This can be another individual, full-scale exercise or a tabletop exercise that includes a group discussion.

Analyze your response to and maintain documentation of all drills, tabletop exercises, and emergency events.

Identify and implement improvement opportunities, revising the emergency plan as needed.
Note: If your ASC is part of an integrated health care system with a unified and integrated emergency preparedness program, you may choose to participate in the system's coordinated program. If you do so, there are additional requirements your ASC must meet. Review the CMS final rule to identify those requirements.
Quick Tips
To achieve compliance, follow the steps provided above. Some tips that will further assist you in your emergency preparation efforts are:
Designate an incident commander. This individual is responsible for the overall management of the emergency response.

Pre-assign other incident command roles. This could include a deputy incident commander whose responsibilities include filling the incident commander role in the event the incident commander is not on-site during the emergency. It could also include command staff (e.g., public information officer, safety officer, liaison officer) and general staff (e.g., operations, planning, logistics, finance/administration).

Make sure your ASC has the appropriate insurance and coverage for the emergencies and disasters you are likely to face.

If financial, patient, and other data is stored on-site, plan for how you will protect servers and other critical information technology.

Consider any "what ifs." If there is something you think could happen during an emergency, plan for it.
Improving Your Emergency Preparedness Program
Development of an ASC emergency preparedness program can help a center achieve a more successful response to a disaster. But disasters are unpredictable. An ASC emergency preparedness program can only account for so much. That's why it is critical to take advantage of every exercise to identify areas of your plan to revise and improve.
It's also valuable to study how other health care providers responded to actual disasters. Doing so provides an opportunity to incorporate tried-and-tested processes and practices into your plan. In an upcoming blog, I will share many of the steps the Colorado ASC I mentioned took in response to its disaster. By doing so, I hope to help your ASC prepare for what you may face one day.
---
Diane Lampron, Director of Operations