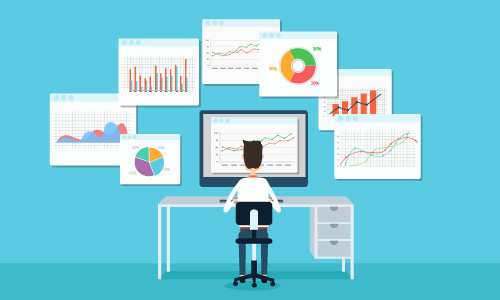 Part 1: Introduction to ASC Data Analytics
In this three-part series, I will explore the topic of ASC data analytics. Part 1 introduces the topic of data analytics as it applies to ASCs. Part 2 provides examples of how analytics can benefit ASCs. Part 3 walks through the evaluation process to determine if data analytics is a good fit for your surgery center. Let's dive in!
To succeed in today's competitive business environment, every organization requires knowledge and understanding of its performance. This fact is especially true in the rapidly evolving world of healthcare, perhaps even more so for ambulatory surgery centers (ASCs). For some, a simple informal review of monthly financial statements may present a sufficient picture of the overall health of the organization. A review of standard accounting reports can provide the information necessary to guide general decision making. However, basic reporting and analysis may not provide sufficient insight to maintain pace with the constantly changing, fast-paced ASC market.
To gain a competitive market advantage, a deeper understanding of an ASC's performance may be required. The emerging field of ASC data analytics focuses on providing nuanced introspections that surgery center leaders can rely upon as critical tools for decision making.
If you're not familiar with ASC data analytics, don't worry. You are not alone. While utilized extensively in financial and retail sectors, ASC data analytics has only recently gained traction. While many factors play into this rapid growth, they all essentially boil down to rising costs, tightening reimbursement, and the influx of integrated health networks. ASC data analytics is increasingly utilized to identify actionable areas of improvement and model the impact of potential changes before they are implemented. As the ASC arena continues to become more competitive internally, along with growing outside pressure – an aging population, payment model shifts, and fluctuating legislation, for example – the ability to identify core problems and predict the success of proposed solutions is an essential tool for organizations looking to gain a competitive edge.
Utilizing data analytics may sound like a panacea for struggling ASCs looking to get back on track or for successful ASCs seeking to further strengthen their position. However, before jumping on the ASC data analytics bandwagon, it's important to fully understand what analytics entails in the ASC world. Once a basic comprehension is achieved, only then can one ascertain whether implementing an ASC data analytics program is likely to produce a suitable return on investment.
Stay tuned to gain additional understanding of ASC data analytics! My next post in this series will provide examples of how data analytics can be leveraged by ASCs. I will wrap-up the series in my third post by delving into how to determine if an ASC data analytics program is a good fit for your organization.
---
Cody Carlin, Director, Data Analytics