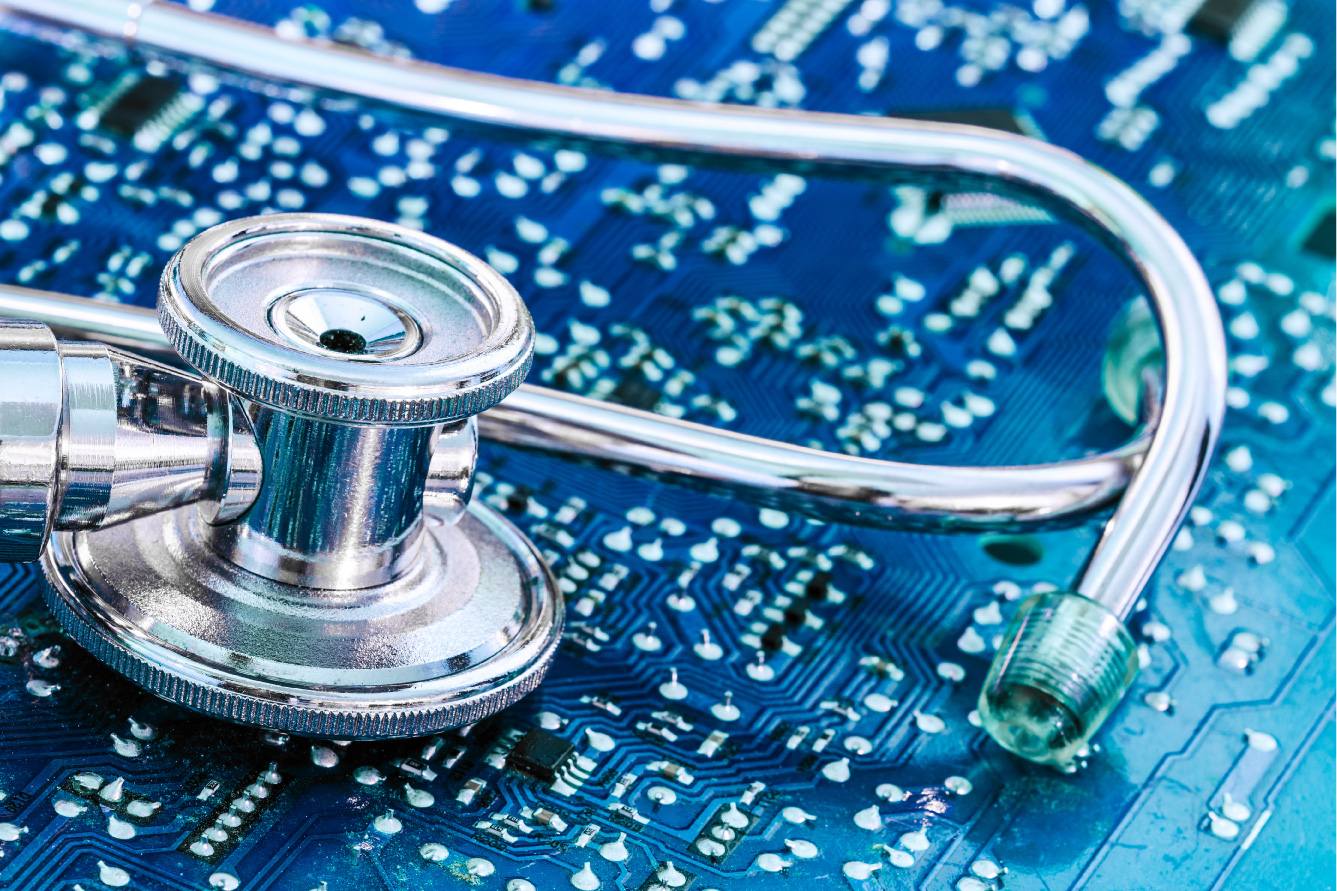 Healthcare is a field that is heavily vested in advancing technology. Physicians and their practice locations, including ASCs, are under great pressure to invest in new technology. Patients are expecting their healthcare facilities not only look modern but deliver an experience that also feels modern. A recent Black Book survey found, for their next healthcare purchase, 83% of consumers will seek providers offering the following four technologies: digital scheduling, online payment options, online portal and engagement capabilities, and results reporting tools.[1]
It's not just patients who desire healthcare facilities using electronic solutions. Prospective physicians and staff may also find the prospect of using non-electronic solutions unappealing. This is most likely to be true for "digital natives" – those raised during the age of digital technology. Telling them they must use non-electronic solutions or outdated technology may be all it takes to lose physicians and/or job candidates.
Guidance on How to Effectively Add ASC Technology
Despite the growing pressure to add new ASC technology, surgery centers will want to be careful not to try to do too much, too fast. Here is some advice to help you make smart decisions.
Understand your options. As the demand for ASC technology has grown, so have the types of technology available. Our ASC recently implemented two new technologies. One was a texting program managed through an online patient portal vendor (read more about this program in my previous blog). The other was a surgery scheduling application. It allows any authorized personnel logging into the application – whether it be physicians, schedulers, staff or vendor reps – to see our current schedule. The application provides real-time updates when scheduling information changes.
These are just two of the many new technology options to hit the ASC market in recent years. There are also many vendors offering similar technologies. This makes it vital for ASCs to carefully research their technology choices. One way to find out about new solutions is by attending ASC conferences and visiting the booths of exhibiting vendors. Afterwards, you may find it advantageous to schedule demos and speak with other users of the technology. Remember, you should get all questions answered before moving ahead with an investment.
Resist hype. Refrain from implementing technology just because it is the latest trend. You may choose a solution that fails to fill a need as effectively as another option. Rather, consider developing a technology strategy with target initiatives that support specific organizational goals. Benefits of aligning with goals include stronger process efficiencies, cost savings, added functionality, and increased safety.
Involve end users. To help ensure successful adoption, I involve end users from the beginning of the research process. Users are typically more accepting of a new system when they understand how it will positively impact their jobs.
At our ASC, we focus on providing the appropriate amount of training for the appropriate length of time. We get staff feeling comfortable using the new system and avoid overwhelming them with unnecessary details about functionality. You can always provide additional training once staff grasp basic functions of the system.
Anticipate pushback. Resistance to a change of any sort is almost inevitable. That is true with the addition of new ASC technology, even if the technology has the potential to improve existing processes. Reasons for pushback can vary. Some staff may question changing a process if that process seems to still work well. Others may express concern about their comfort with using technology. Some physician owners may wonder whether the financial investment is worthwhile. Factor in resistance in your technology planning and be prepared to address it (see the tips at the end of this article).
Learn from experiences. Every new ASC technology implementation presents opportunities for learning that can be applied to future implementations. Following an implementation and initial use of a new solution, it can be helpful to assess the experience. What obstacles encountered – internally or with the vendor – could have been avoided? If strong resistance remained even after implementation, what can be done to better address it? If staff struggle to use the technology, where can training be improved? The lessons you learn can help make the addition of your next ASC technology a little easier.
Tips for Overcoming ASC Technology Resistance
As noted, you should expect resistance from at least some staff to the addition of a new ASC technology. I already highlighted the value of involving end users, which can play a critical role in overcoming resistance. Here are some other quick tips:
Be clear. Even before you select a solution, it is helpful to inform staff about your plans for the new technology. You may consider explaining your plan's purpose and the benefits you anticipate achieving and letting staff know the decision has board support. As you move forward with the selection process, keep staff in the loop. This will help secure buy-in and build excitement.
Lean on your champions. When encountering resistance, identify team members most excited about the new technology and ask them to be your champions and cheerleaders for the project. Think about encouraging your champions to speak with peers about why they are excited and why everyone should share this feeling. Peer pressure can be a valuable tool.
Adjust training. Your staff will likely need different levels of training to become comfortable with a new solution. Be prepared to adjust training accordingly. Let staff know that training will be individualized, where necessary. You will likely need to spend more time with those less tech-savvy individuals on your staff. Their training should focus on building a basic understanding of and comfort with the solution. This can help alleviate fears of transitioning to the new ASC technology.
Lean on the vendor. You may want to invite vendor representatives to your ASC if they weren't planning to visit already and ask them to present on the benefits of their technology. The vendors should allow staff time to ask questions. Some staff may be less hesitant to ask questions and express concerns to vendor representatives than to ASC leadership.
Celebrate milestones. The more positive energy you can associate with the adding of a new technology, the better. Celebrate significant milestones achieved during the project. These can include choosing a solution, beginning implementation, and go-live. Ways to celebrate include email announcements, posters, snacks, and catered lunches. By building enthusiasm, you may even bring your most rigid naysayers on board.
The addition of technology can transform ASC operations and bring about improvements throughout the organization. But if decisions are rushed, new technology can create significant problems with processes and personnel. Approach potential ASC technology additions with care and purpose. Doing so will better help ensure the solution you choose delivers on its promise.
---
Michaela Halcomb, Director of Operations
---
[1]https://blackbookmarketresearch.newswire.com/news/19-recent-healthcare-tech-start-ups-attract-instant-consumer-appeal-20556737