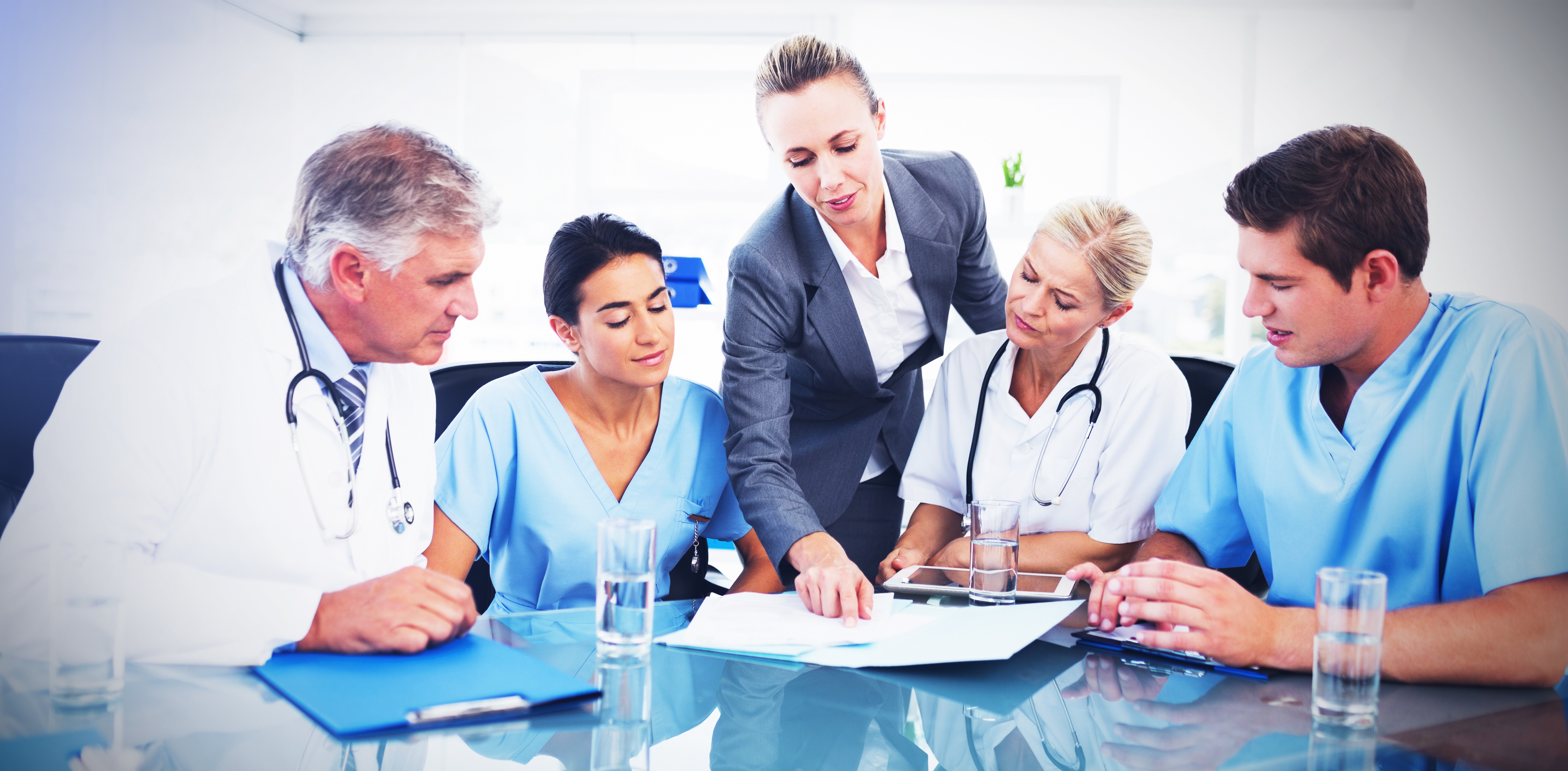 The recruitment of new physicians to an existing ASC is an essential component of surgery center management. Most ASC administrators are not trained sales/marketing professionals, nor are they supported by a sales force. Here are some tips I have found helpful as I've become self-trained in this area over the years.
Identifying potential new surgeons
Determine if they meet the criteria your board of managers has established for physicians in your center. Please see my previous blog post for a list of criteria to consider in vetting new surgeons.

Be aware of new surgeons moving to your area. Ask your current physicians and the manufacturer representatives who frequently visit your facility to alert you when new doctors enter your market.  Periodically review the list of newly licensed physicians who have recently moved to your area.

If your ASC is in a joint venture relationship with a hospital or health care system, work closely with their business development, marketing, or physician liaison team to identify prospects.

Target physicians who are unhappy at their current center. Disgruntled physicians oftentimes express their dissatisfaction in their current center's ORs, hospital ORs, or hospital locker rooms.  You can often garner this information from the representatives mentioned previously, your existing surgeons, or your anesthesiologists who encounter them in these environments.
Setting yourself up for success
Once you have identified a single physician or a group of physicians as prospects, it's time for the sale. Don't be afraid of that word.   We've all engaged in sales.  At the very least, you sold yourself to your employer to secure your job.  Selling your facility is not that different.  Forge ahead – call the physician's office and arrange a time to meet with them.
Determine what your objective is for the meeting. Is it getting the physician to the ASC for a tour?  Or securing the physician's agreement to complete a credentialing packet?

Research your prospect to learn anything you can about them. Where did they go to school? Where did they train?  What procedures do they perform?  Do they have any dislikes?  If so, what are they?

Identify your needs and anticipate their wants. For example, you know you want them at your center, but can you accommodate their preferred day and time.  Determine how to deal with these kinds of scenarios ahead of time and be prepared to present options.

Determine what information you need to bring to the meeting. If you have specific information regarding a program you offer, bring that with you to present if afforded the opportunity.  When you have someone on your team who knows a lot about the surgeon's specialty and will assist in closing the deal, bring them with you.

Know your competition. What will other centers be able to offer them?  What were they unhappy about elsewhere?  Prepare to address these topics in a subtle way.

Be aware of any previous history between this physician and your facility, or any stakeholders in your facility. Prepare to address these issues.

Think win-win. You must bring value to your facility, the physician, and the physician's scheduler(s).  A one-sided relationship will never work.
Delivering what you promised
Let's say you've identified your prospective surgeon(s) and had a successful meeting with them.  You were so successful, in fact, they are now scheduling cases at your center.  Now you need to ensure your team delivers what you promised.
Educate and empower your staff. Brief your staff on the physician's expectations and what you promised.  Perform a dry run of the surgeon's cases if you think it will assist the staff provide outstanding customer service.

Ensure the physician's preference cards are correct and everything needed is present, including properly sized scrubs and gloves.

Make sure you are in the facility as the physician arrives for their first day. Welcome them, thank them for being there, and follow up with them at the end of the day. These are best practices to maintain for all your doctors every single day.

Attempt to schedule them with a consistent team.

Communicate, communicate, communicate!
Winning over the schedulers
Lastly, when recruiting new surgeons to your ASC, avoid underestimating the power of their scheduler(s).  I've been in many surgeon's offices where the scheduler determines where their surgeon will perform a case.  I've spoken with numerous surgeons who've told me they go where their scheduler tells them to go. You must win their schedulers over!
What do schedulers want?
The path of least resistance. A full offering of managed care plans allows them to readily determine what procedures and/or surgeries can be performed at the center. And, if the physician has a set block time available, it's easier for the scheduler to offer specific days to their patients.

We all want to do business with people we trust and like. Schedulers are no different.  They like people with "can do" attitudes.

They want to schedule at the time they call. Oftentimes the patient is standing there when they are making appointments.

They do not want to be put on hold. If this is unavoidable, ensure the hold time is short.

Little to no paperwork. We need information from the physician's office but the process for exchanging information should be streamlined.
The best advice in recruiting new surgeons is to maintain open lines of communication among all parties.  This allows you to capture wants, needs, and dislikes.  Once you have this information, you can work toward creating a situation that satisfies everyone's needs.  Your surgery center will be the preferred place of choice and you'll be happy you created this environment from day one.
---
Robert Carrera – President/CEO