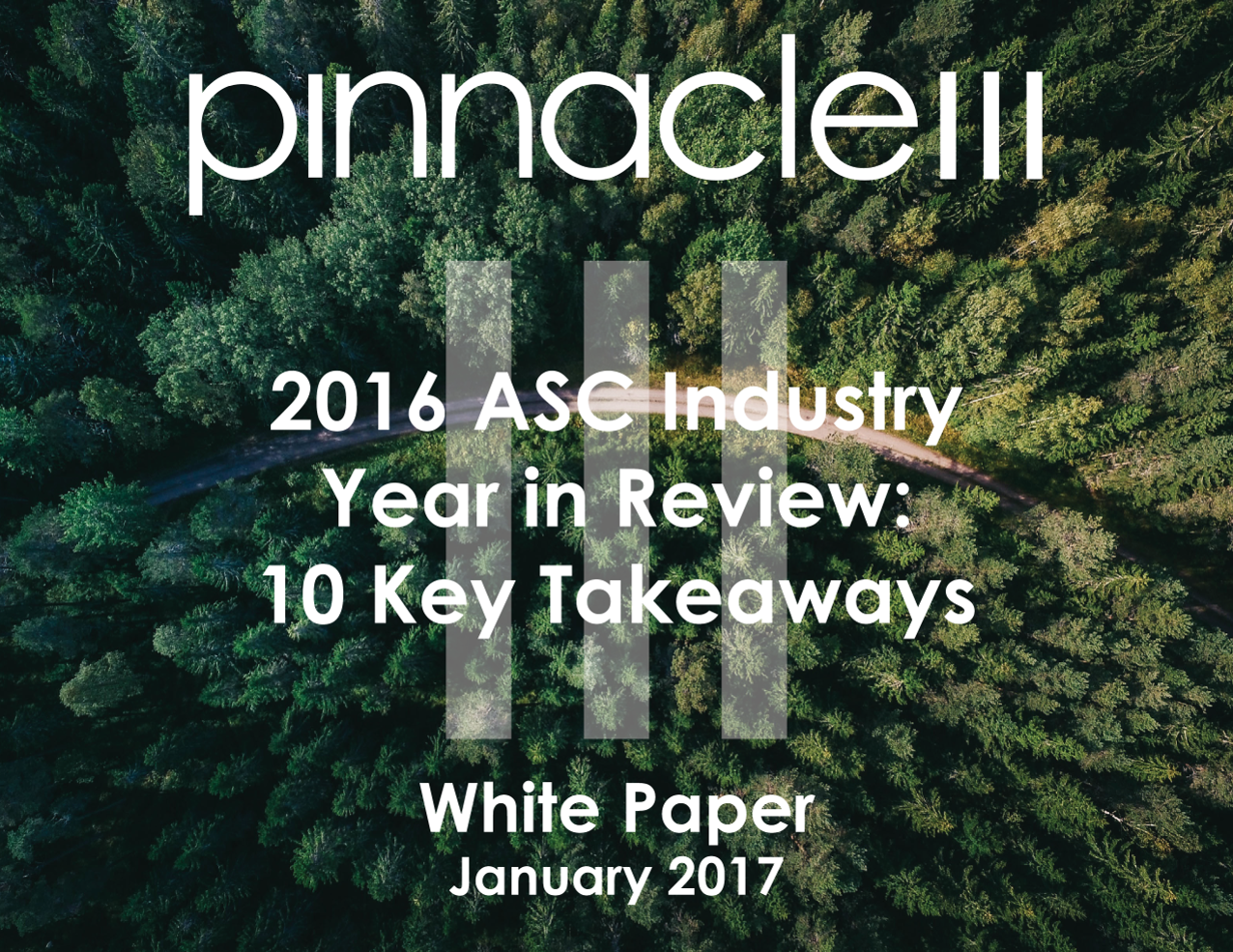 We are excited to release our latest white paper – 2016 ASC Industry Year in Review: 10 Key Takeaways.
As we start the new year, it is worthwhile to examine trends and developments that helped shape the ASC industry in 2016.  These trends and developments will most likely set the tone for 2017 and beyond.
Key industry takeaways identified by our leadership include renewed focus on the migration of inpatient surgical care to outpatient settings and a surprising abundance of de novo development.
While momentum for alternative payment models stalled, the impact of implant reimbursement and increased patient financial responsibility dominated operational discussions.  Challenges presented by nursing shortages, increased regulatory compliance, and the demand for more data continued to be hot topics.
Garnering insights from these areas of focus is important given the prominent role ASCs perform in the delivery of affordable quality care.
In summarizing 2016, our Principal Partner, Rick DeHart, stated:
"From my perspective, 2016 was a transitional year for ASCs.  A significant amount of time was spent focusing on the election and anticipating its impact on the future. Everyone was waiting for much of that activity to finish . . . We may see even more activity in the industry in 2017.  Surgery centers are certainly well-positioned to be the low-cost, high-quality provider of choice for an increasing number of patients."
To read the full report, download the white paper here: https://www.pinnacleiii.com/white-papers/
---
-The Pinnacle III Marketing Team