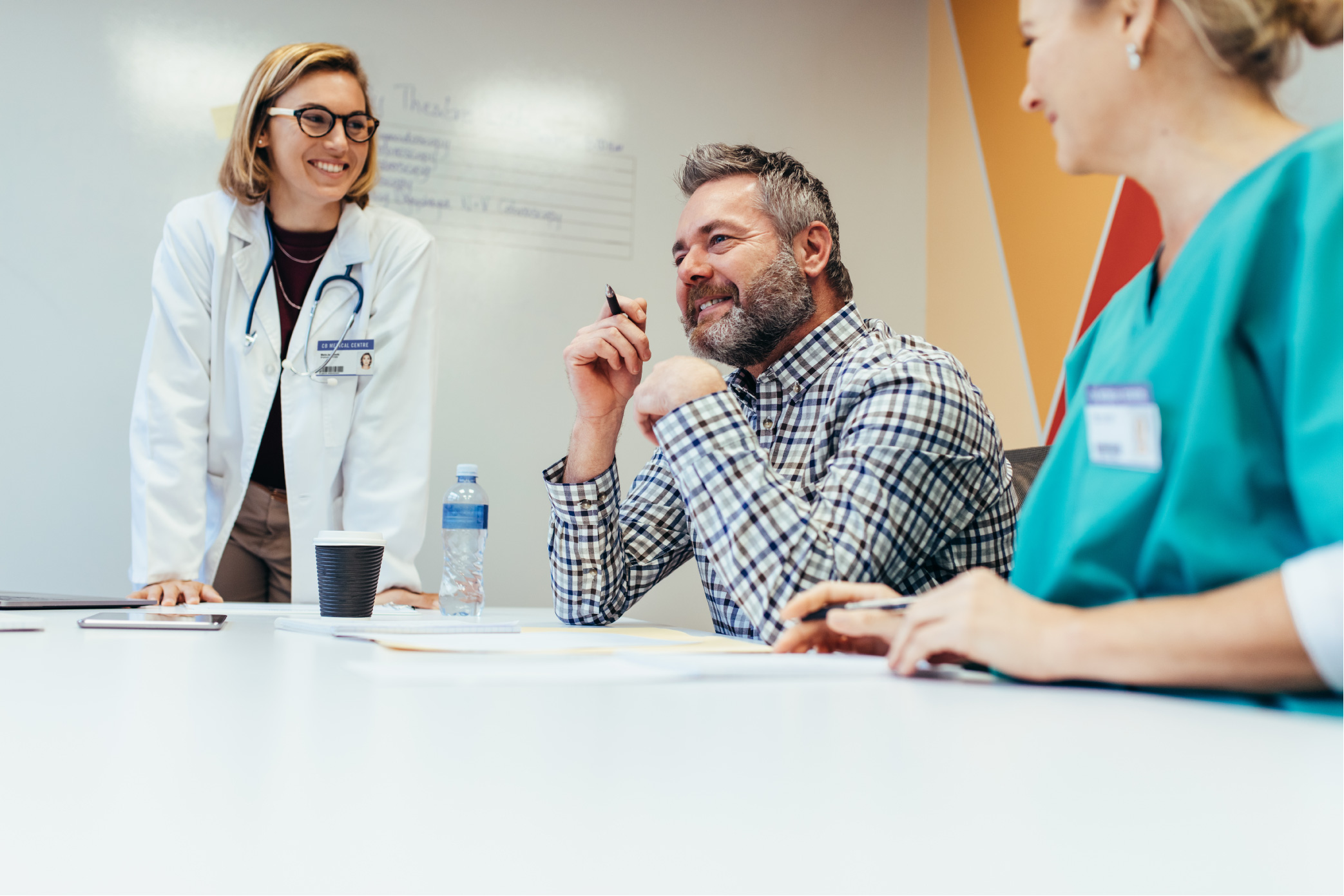 A quality assurance performance improvement (QAPI) program has long been the foundation for the delivery of quality care in an ASC. That's because an effective QAPI program helps improve all aspects of an ASC's operations. Despite its longstanding importance, ASC quality improvement has taken on greater significance in recent years.
There are a few reasons why. Physicians, staff, regulatory bodies, payors and even patients are demanding increased transparency concerning quality and quality improvement data. Accreditation organizations are requiring a high-level QAPI process to meet standards. Reimbursement is increasingly tied to quality measures and outcomes. Reports of poor quality tend to make the news and spread like wildfire.
This makes it vital that a QAPI program be an organizational commitment for ASCs. It is the administrator's responsibility to secure such a commitment from employees, management, physicians and the governing board. To do so, an administrator must be an active participant in ASC quality improvement and embrace the steps necessary for success.
10 Steps for Administrator Involvement in ASC Quality Improvement
Here are 10 steps administrators can follow to help ensure effective involvement in their ASC's QAPI program.
Understand your program. Allocate the time necessary to learn about your QAPI program, plan, and processes. Without a strong understanding, administrators cannot provide effective oversight and participation.
Learn requirements. If your ASC delivers care to Medicare and/or Medicaid patients, you are required to meet the Centers for Medicare & Medicaid Services' (CMS) QAPI requirements. As noted earlier, if your ASC is accredited, your QAPI program must comply with accreditation standards. While there is likely overlap between the requirements, there may be some differences. Understand what surveyors expect to see when they visit your ASC.
Focus on what matters. ASC quality improvement can feel overwhelming when you're unsure what areas of operation to focus on for improvement. Study performance data and identify those measures and benchmarks critical to your success. This will help ensure you measure, track, trend, report on, and improve what is most important to your ASC.
Carefully select a program manager. While administrators should be active participants in ASC quality improvement, they do not normally serve as the QAPI program manager. Rather, they select and appoint a responsible individual. This person, who is often a nurse, must have interest, knowledge, and experience in quality improvement. Passion for improving care is vital to your QAPI program manager's success. Also critical: administrative and organizational skills, including using spreadsheets and databases, and developing meaningful presentations for QAPI committee meetings. Note: Maintain a current, clear QAPI program manager job description for guidance and accountability.
Establish oversight. Develop a process to ensure effective oversight of the QAPI program. Follow your organizational chart to maintain accountability of the employee responsible for the QAPI program. Include yourself on that chart as you will likely work directly with the QAPI program manager on specific projects.
Support the program. A surefire way for a QAPI program to fall short of its potential is lack of support. Provide resources critical to a successful program. These can include time for the manager to work on ASC quality improvement, training, education (e.g., industry conferences, webinars, publications) and software. It also includes authority for the QAPI program manager to hold stakeholders accountable.
Be active on committees. Take an active role on your QAPI committee. This will help you provide a comprehensive summary about QAPI activities to your medical advisory committee (MAC) and governing board.
Serve as interface. As administrator, you are the interface between staff, physicians, MAC, and the governing board. You are responsible for maintaining an efficient flow of information regarding QAPI activities that help achieve objectives. Work closely with the MAC and governing board to ensure implementation of their directives.
Stay involved. QAPI programs are most successful when administrators are continually involved, even when the program is delivering strong results. Such involvement demonstrates commitment and support. It also provides the opportunity to share input on benchmarking and studies appropriate and important to QAPI priorities.
Keep current. Healthcare is a dynamic sector, undergoing frequent changes. This extends to ASCs. Administrators must keep abreast of industry changes that impact ASC quality improvement efforts. When changes arise, incorporate revisions to your QAPI process to meet new needs and requirements.
ASC Quality Improvement Quick Tips
The steps outlined above should help define your role in your QAPI program. Here are a few tips that can further boost your ASC quality improvement efforts:
Rely on your data. Using data helps administration make evidence-based decisions, allocate resources more effectively, and engage in targeted corrective actions.

Involve many staff in your QAPI program. This will help create a learning organization where ASC quality improvement processes are understood and improvements are sustained and built on.

Promote your program. Keep QAPI as a top-line item for MAC and governing board meetings. Share program results and explain how they improve your ASC. Provide this information to payors to further demonstrate your ASC's commitment to quality.

Leverage partner support. If your ASC has a management company and/or hospital partner, its QAPI expertise can be an asset to the manager and program.
The importance of QAPI and ASC quality improvement efforts are likely to magnify as the demand for quality information and data grows. Quality improvement must be an ongoing effort if ASCs want to achieve meaningful results and maintain compliance. By carefully balancing their participation with QAPI program oversight, administrators can play a crucial role in achieving these objectives.
---
Ross Alexander, Director of Operations