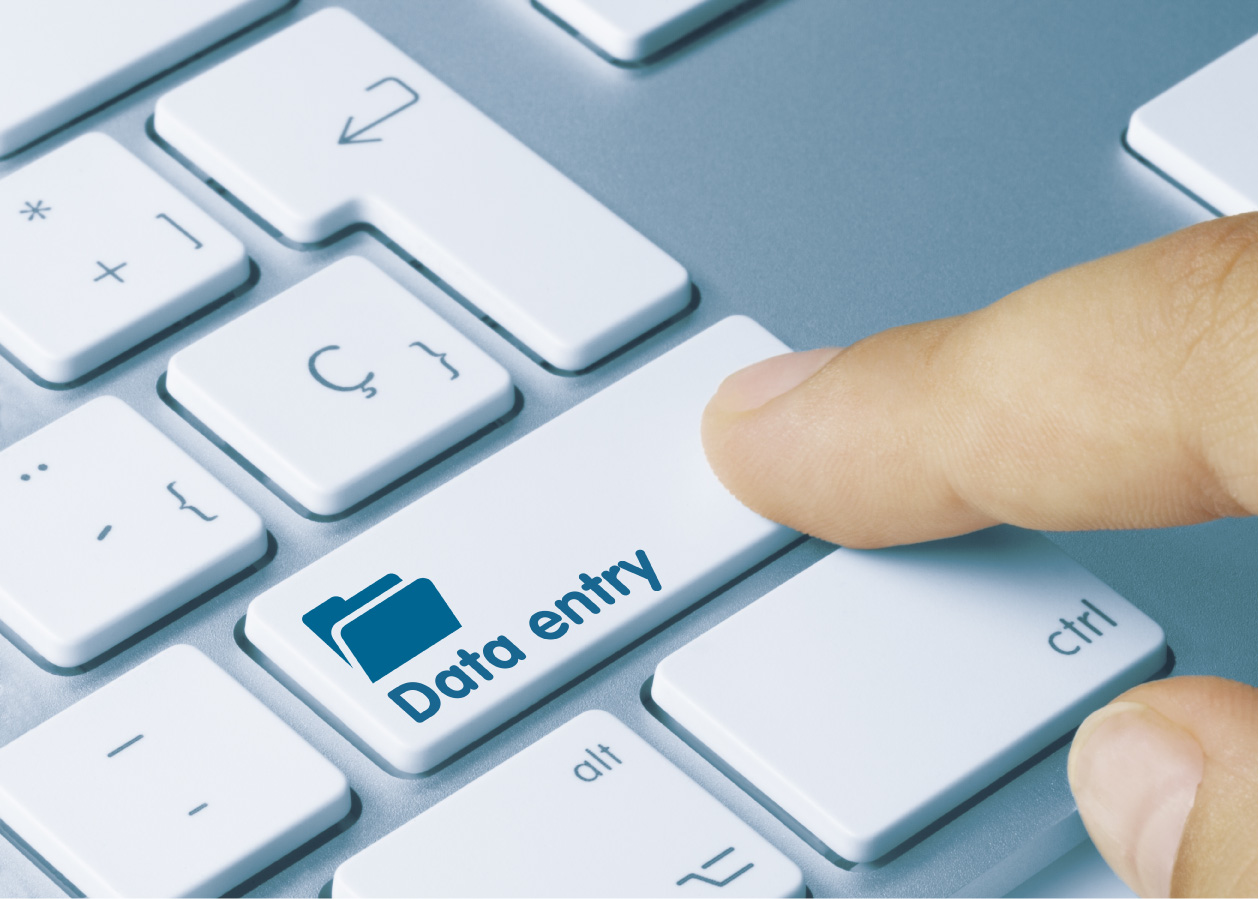 When claims are denied due to data entry errors made during patient registration, a ripple effect occurs. Payments are delayed, increasing accounts receivable days. Back office billing personnel must work with front desk staff to obtain corrected data, then resubmit claims, wasting precious time. Staff may blame one another for the errors, damaging employee morale and creating an unpleasant work environment. If denied claims build up, the potential to miss important follow up grows and valuable revenue can go uncollected. Profit margins decrease and ownership distributions suffer.
These were all concerns of mine when I faced my ASC's data entry error rate of nearly 11% in January. I knew we could do better. We had to. So, I set a goal for our front desk staff: to reduce their data entry error rate to below 1%.
In August, we achieved that goal. Our error rate is currently 0.69%. Staff want to further reduce their errors. Given their determination and effort to achieve what they have, I believe they can accomplish any goal they set for themselves.
Here are some of the steps we took to achieve this impressive turnaround.
Review and Analyze Data Entry Error Log
Accountability is critical when striving to improve. To ensure we maintained momentum, we implemented weekly reviews of our data entry error logs. During these reviews, we evaluated each error to identify the cause. We then discussed what staff needed to do to avoid making similar errors in the future.
For example, we noticed our team made similar insurance errors month after month. Some of the errors related to not clearly identifying payers. Others were steeped in confusion around different plan types offered by a single payer. To reduce these errors, we printed examples of our most common insurance cards, highlighting key details needed by registration staff on the front and back of those cards. Laminating these examples provided staff with "cheat sheets" that helped improve accurate entry of insurance details.
Data Entry Double Check
Each morning, an assigned member of the front desk team printed out the schedule of the previous day's cases. This individual then double-checked that patient data in our registration system to ensure accuracy. To minimize interruptions and distractions, this review was performed in a private office.
Staff also sought out opportunities to perform data checks during the registration process, particularly concerning error-prone areas. For example, the subscriber date of birth was a troublesome data set. When the patient is not the subscriber, both dates of birth (patient and subscriber) need to be recorded. These repetitive reviews helped our team increase data entry accuracy.
Front Desk Staff Input
To help further secure performance improvement, we frequently asked front desk personnel to share their ideas. After all, working these accounts every day gave them insight into areas leadership did not have. We carved out time during our meetings for staff to share thoughts and let us know where help was needed. We worked on fostering an environment where they felt free to express themselves and ask questions.
These meetings and conversations allowed leadership and staff to develop a closer relationship. I maintain an open-door policy. Staff are comfortable speaking with me outside of meetings which allows us to quickly respond to opportunities to make positive change.
To help our front desk team members succeed, we regularly ask if they have the tools they need to perform their jobs effectively. We are happy to honor requests when we understand how doing so will bring about improvements
Ongoing Front Desk Staff Meetings
Once our front desk staff achieved the data error entry rate goal and demonstrated an ability to maintain it, we didn't stop our meetings. Rather, we decreased meeting frequency from weekly to monthly. Our monthly meetings provide us with time to review and discuss a summary of the previous month's data entry error reports. Error trends are now a rarity. Our vigilance ensures new trends aren't developing and significant time isn't passing without detection of potential troublesome areas.
Eye on the Prize
Ongoing updates on performance is the primary reason our front desk team members were so successful in lowering their data entry error rate. As we instituted improvements, they anxiously awaited delivery of the next data entry error log. They wanted to gauge their performance and find out if their hard work was achieving the desired results. Disappointment set in when the error rate did not decline or drop as much as they hoped. Fortunately, they used their disappointment as motivation to be proactive and seek additional opportunities for improvement.
I see tremendous value in providing our front desk staff with achievable, measurable goals. This team is now working on a new objective – capturing information about patients' primary employers. Because this is a new process for them, team members occasionally fail to capture this information. We evaluate staff performance in this area monthly and work to determine reasons why our capture rate is not 100%. That's our goal, and we know it's obtainable. Why? Because it is a figure achieved by other Pinnacle III managed facilities, and our staff knows it. Now there's some friendly competition between facilities.
The Ripple Effect
The positive ripple effect our ASC experienced when our front desk team reduced their data entry error rate to less than 1% was significant.
In January, when our error rate was 11%, our average accounts receivable (A/R) days was 28. When we reduced the error rate to 0.69% in August, our average A/R days decreased to 20.

Our claims-to-payment days declined – from 34 days in the first quarter of 2017 to 31 days in the third quarter.

We experienced a reduction in bad debt – from 4% at the end of 3rd quarter 2016 to 3% during the same timeframe in 2017. While the drop in bad debt is attributable to the improved efforts around upfront collections, it underscores how focusing on troublesome performance indicators can produce meaningful change.
Financial improvements have not been the sole byproduct, however. A transformation has occurred among our front desk personnel.
They are more engaged and eager to learn about their performance.

They more fully understand how their efforts affect our facility which motivates them to continuously strive for excellence.

Their relationship with leadership is truly collaborative.

Our governing board, which reviews the financial data, has expressed pride in and appreciation of front desk staff performance.
My concern with the damaging ripple effect that could have occurred when our data entry error rate was 11% subsided as progress was made by our front desk team. Our focus on, and improvement in, this area has made a difference. Our ASC operations were positively transformed in a sustainable way.
---
Michaela Halcomb, Director of Operations