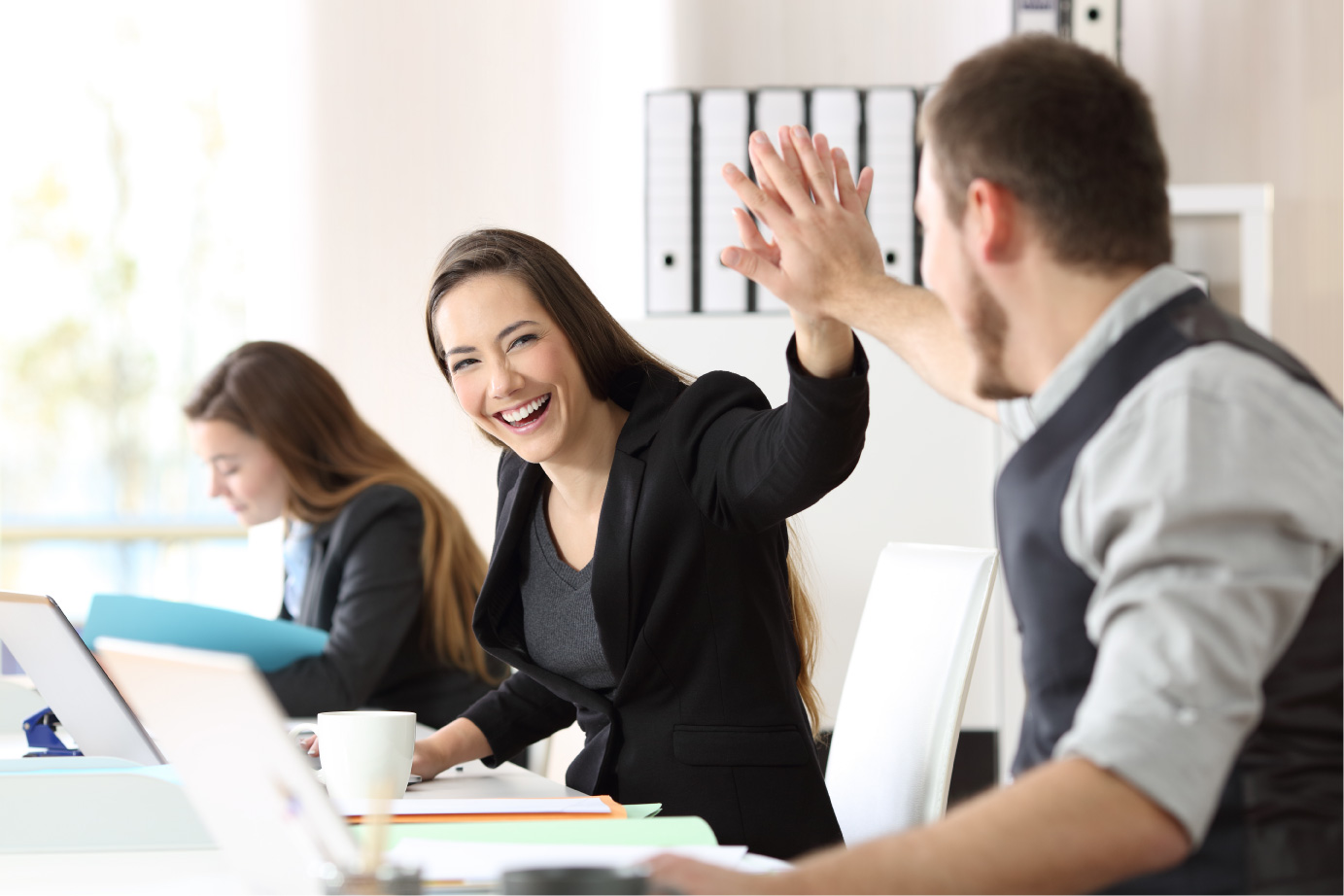 For those in ASC leadership, building the right management team is essential to success. This primary objective should not be taken lightly. Once you build an effective team culture with dynamic and engaged individuals, you can expect to make meaningful progress towards organizational goals. Thus, the process for finding and hiring management team members should be a selective one, based on your organizational needs. But what happens once you have selected and hired new management team members? How do you effectively integrate new department managers into your company and cultivate dynamic, engaged team members?
One key to the success of a new manager is a solid onboarding program. Anecdotal evidence shows, properly onboarding an employee can lead to higher job satisfaction, decreased occupational stress, enhanced company commitment, and improved employee retention.
A thoughtful onboarding program eases a new or existing employee's transition into a new role, ensuring the individual has the tools needed to succeed. Without it, you will likely be performing another employment search soon.
Joining an existing team may be difficult for the new manager and existing team members who have already formed working relationships. So, how do you create an onboarding process that works for all members of your team?
Onboarding takes many shapes and forms, including, but not limited to, meetings, printed materials, one-on-one training, webinars, and corporate retreats. It's not just training and education – there is also a social aspect to onboarding.
An example of how you may choose to approach employee onboarding for new department managers is outlined below. The process is outlined from a global perspective. As you read, consider how you might incorporate specific actions for your company.
Let's get the onboarding process started! Day 1:
Make the new manager feel welcomed. Ensure their office, computer, phone, etc. are set up and ready for use.

Walk through the office and make personal introductions to colleagues.

Hand the new manager off to HR for completion of all the necessary employment forms and benefits enrollment.

Schedule meetings with other managers and key personnel. Share informative insights on the organizational culture and important team initiatives.

Set the tone, framework, and timing for learning. Be open to the process and willing to change timelines based on individual needs.
It is important to be patient during the initial onboarding process. Listen to the feedback and questions from the new manager. Not everyone is comfortable forging ahead or immediately creating relationships in a new company. Many might be hesitant to ask questions. Even new managers with industry experience have much to learn about this unfamiliar environment. It is our job to make sure they are given ample opportunity to absorb all the information and have the tools needed to succeed.
Onboarding checklist guide
It can be helpful to maintain a detailed onboarding checklist to guide you through the manager's initial employment period. Some of the items you may want to include on your first 90-day checklist follow.
Set a 90-day expectation of objectives and performance.

Discuss the onboarding checklist in detail – and I mean detail!

Be available to mentor and coach daily. Make yourself available to discuss ideas and perceptions with the new manager and how to proceed.

Establish regular reporting with the new manager, perhaps weekly. Determine the reporting format and due dates. These reports may provide you with insight about the progress or struggles of the new manager as you move through the onboarding process.

Share a company organization chart and make introductions, demonstrating the bench strength and support of the company infrastructure.

Schedule regular one-on-one sessions to review the progress of onboarding and performance objectives. Identify tasks/initiatives which need further review and education. Identify initiatives from the orientation checklist which need to be added.

Schedule or incorporate the manager into existing management meetings and encourage collaboration from everyone present.

Observe, listen, and support. These activities will likely provide additional insight into the manager's performance and how they are integrating into the company.

Complete a 90-day evaluation and thoroughly review the orientation checklist. Ensure any area that has not been adequately covered is addressed.
Following up
Once the new employee has successfully completed the initial employment period, don't make the mistake of cutting the cord. Continue to offer relevant opportunities for education and development.
Figuratively speaking, it is common for companies to let the manager jump into the pool before they know if there is water in it. This tactic typically does not allow the new manager to get up to speed more quickly. Rather, it will likely delay the successful results you were hoping for from the beginning. Alternatively, giving your new manager adequate training and introduction to the company's philosophy before overloading them with responsibilities sets them up for the best possibility of success.
Hiring is challenging enough, but once you have done your due diligence and recruited the person you want to your team, your job is not complete. An effective onboarding process requires putting in the time to foster training, provide support, and cultivate positive relationships. You want this to be a long-term win-win for the employee, the company, the clients, and you.
---
Carol Ciluffo, VP of Revenue Cycle Management