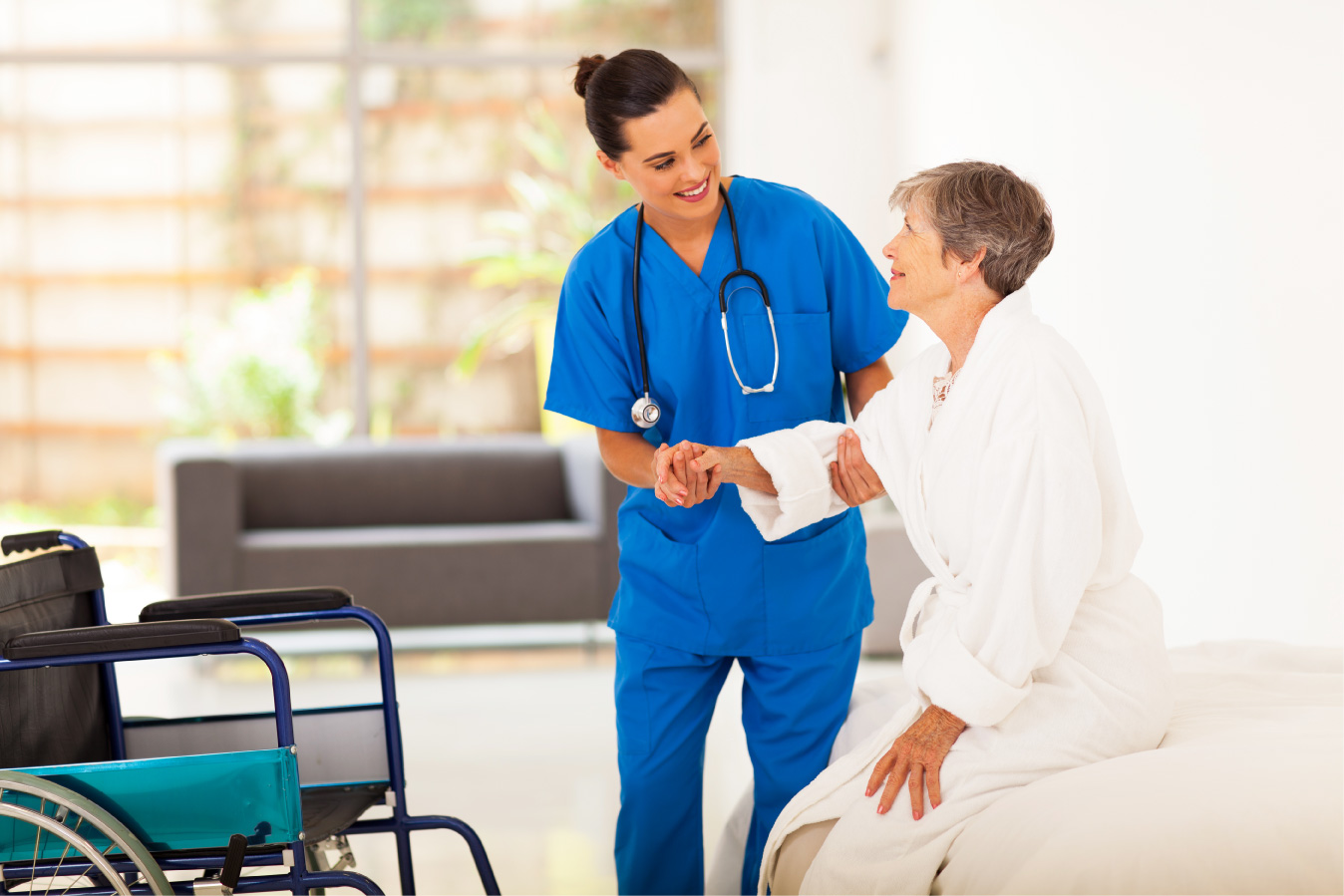 ASCs fortunate to remain in business long enough are likely to have the unfortunate experience of a non-compliant patient. When non-compliance occurs, patient and staff safety may be jeopardized.
Patient non-compliance in an ASC can take many forms. These include not taking medications, personal removal of an oxygen mask, and getting out of a wheelchair or bed without caregiver approval. A non-compliant patient can disrupt the delivery of care and an ASC's workflow. They can also injure themselves as well as individuals around them, including staff. In most cases, that harm is unintentional, such as a patient fall due to a failure to follow instructions. However, an aggressively resistant patient may intentionally hurt caregivers.
To help prepare your ASC to respond effectively and appropriately to a non-compliance scenario, follow these steps.
1. Simulate non-compliant patient events.
If you don't practice your response to an incident, you can't emulate what you want to achieve. That's why it is critical to practice non-compliant events. You can do so through drills or use of "mock patients" where an employee acts like a difficult patient. Consider scripting the experiences to more accurately represent what may happen. Emphasize the importance of remaining calm. Evaluate the response to each simulation and determine opportunities for improvement.
When brainstorming scenarios to simulate, consider possible situations specific to your ASC. For example, if you have a convalescent center, patients staying with you for an extended period can present unique risks. An extended care patient on bed watch may determine it's safe to ambulate independently without first alerting a nurse. This non-compliance could lead to a devastating fall.
2. Secure the situation.
Regardless of whether patient or staff safety is threatened, make sure to "secure" the situation. Securing the situation can range from calling in security to deal with a threat of violence to informing people around the non-compliance incident what is occurring. If staff members do not feel comfortable responding to a situation on their own, bring in a manager or physician to assist with the situation.
3. Empower staff.
ASC staff, particularly nurses, often have a patient-first mentality. As employees of the ASC, their work focuses on providing the best possible experience for patients. But sometimes the customer isn't always right. Leadership should emphasize it is not only acceptable but encouraged for staff to speak up when faced with a non-compliant patient.
Empower staff to make decisions they feel are in the best interest of patient and staff safety. This may include transferring a patient to the hospital – a decision not to be made lightly, but one that staff should know is an option if the situation warrants it.
4. Engage family and friends.
Once you encounter a non-compliant patient, you're no longer just dealing with the patient. The situation also indirectly involves those individuals accompanying the patient. It is important to be upfront about what is occurring with family and/or friends. When you are honest and respectful, conversations about the issue are typically easier. These individuals may have recommendations for how to help diffuse a situation and obtain compliance.
5. Determine level of seriousness.
After you address the non-compliant patient incident, asses its severity. If the incident was minor, including a note in the patient's chart may suffice as documentation of the experience. However, if the incident led to a more significant patient and/or staff safety issue, consider involving your medical advisory committee and governing board. Also consider whether to involve your risk management and legal team.
If the incident resulted in serious patient harm, patient unconsciousness, or patient transfer, it may require reporting to your state. Understand your state specific reportable event policy and process.
6. Analyze the non-compliant patient incident.
Regardless of the incident's severity, set aside time to analyze what occurred. Perform a root cause analysis if the incident is significant. Even a minor non-compliant patient incident is worth formally discussing with staff. The key is obtaining feedback on the response and determining if there are opportunities for future improvement.
7. Don't overlook possible effect on staff.
Dealing with a non-compliant patient is typically not easy. The experience, particularly one which jeopardized safety, may cause distress for your staff and physicians. It is important to evaluate how these "second victims" respond to the incident. If anyone appears traumatized, offer professional support. One-on-one conversations with team members may bring trauma to light.
The More You Know
A non-compliant patient situation can escalate very quickly, going from a seemingly minor incident to one that risks patient and staff safety. By allocating time for education on non-compliance, you will put staff members in a better position to act responsibly when an incident occurs. Following an incident, take advantage of the negative development and turn it into a positive by evaluating the situation. Hopefully what staff members learn will improve their response during the next experience.
---
Jebby Mathew, Regional Director, Operations